Linda Whitener is a technical Tax Software Trainer for Thomson Reuters, and she lives in Coppell. She is almost 2 years into the GYIS experience.
Q: What was your life like before joining the Get You In Shape Program?
I lost my husband to cancer, 4+ years ago, so 2+ years ago, I moved to the DFW area to be close to my daughter & family, from Houston, to get my life back on track. I had gained a bunch of weight, and was out of shape, and unhealthy.
Q: What was your reason(s) or "So That" for joining the Get You In Shape Program?
I joined GYIS to get back in shape and healthy for my grandkids, and to get my life back.
Q: What results and benefits did you initially experience with the Get You In Shape Program?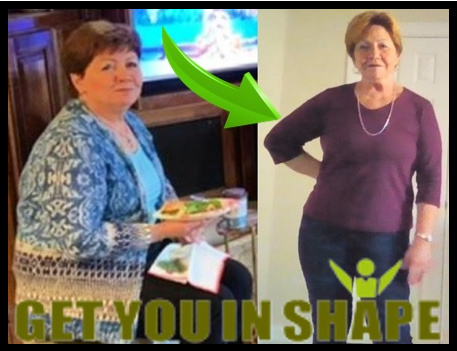 In the beginning I lost about 8 or 9 lbs the first month, and quickly was down 25 lbs in the first few months, but then not as diligent, it took me longer to do all I should be doing. Although much healthier, still needed to go further. Although energy, flexibility, etc. so much better.
Q: What results and benefits you accomplished beyond your initial results?
Now down a total of 40 lbs. and much healthier with numbers all much better and closing in on my goal weight. I am very proud of where I have come so far, with renewed energy, flexibility, stamina, and so much healthier. I am ready to face any challenge, and living life, as I should at my age, as I am not done yet, by any means!
Q: Why do you choose to continue to be a part of Get You In Shape after all this time?
GYIS motivates me to be part of the 5:30 am Warriors, as we motivate each other and hold ourselves accountable, which is huge for me.
Q: What do you feel have been some of the keys that have helped you throughout the journey?
Keys that have helped me: Consistent workouts & commitment to the exercise and accountability to others have been huge motivators for me. I am fully committed to stay healthy for myself and my family.
Q: What new goals or "So Thats" have you set?
I would still like to lose a little bit more, but as long as I am healthy, that is healthy is my main goal, to remain healthy and live a long and healthy life, and able to see my grandkids grow up, and see their kids and be there for all of them. Life is so much better healthy and able to enjoy life. This last year has certainly been a challenge, but sticking to the routine and commitment, has helped me to this next level. Thank you so much to Brad and the whole team, and all those we work out with, to keep us motivated and strong, and moving forward to become our best!
Watch Linda's original story below.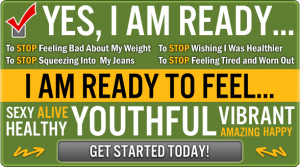 For more information about the Coppell Fitness program and getting started, go to http://CoppellFitness.com
If you live or work in Coppell, Valley Ranch, Irving, Lewisville, Las Colinas, Carrollton, Flower Mound, Grapevine, Addison, Corinth, Highland Village, Dallas, and Farmers Branch, the Coppell Group Personal Training is just minutes away from you. Get You In Shapes programs include the Get You In Shape Group Personal Training, 24 Day Challenge, sports specific training, weight loss programs, Corporate wellness plans, nutrition plans, core fitness training, strength training, toning and more. Clients include athletes (golf, basketball, tennis, football, track, baseball, baseball, volleyball, and softball) corporate executives, professionals, weekend warriors, cheerleaders, dancers, models, stay at home moms, and anyone looking for results.
Owner Brad Linder, has been featured in numerous newspapers and even as the fitness expert on the news 8 (ABC). Get You In Shape was also featured on The Doctors TV show as one of the top Fitness Companies in Texas. He continues to use the gifts that he has been given to help serve the needs others have when it come to being healthy, losing weight, sports, toning up, and overall fitness.
More information about Get You In Shape at www.getyouinshape.com