Sheala Smith works at home as an assistant for a small company and lives in Coppell.
Q: What was your life like before joining the Get You In Shape Program?
I was just in a funk. I had extra weight that started to pack on after I hit 40 years old and I just gradually gained more and more. My job requires me to be sitting at a desk all day, so my activity level was almost zero. In the evenings I had no desire to do anything that would be good for my health. I have always eaten rich foods and I love red wine. I was always tired no matter how much sleep I got at night. I sometimes actually planned my weekends around napping!
Q: Why did you decide to join the Get You In Shape program?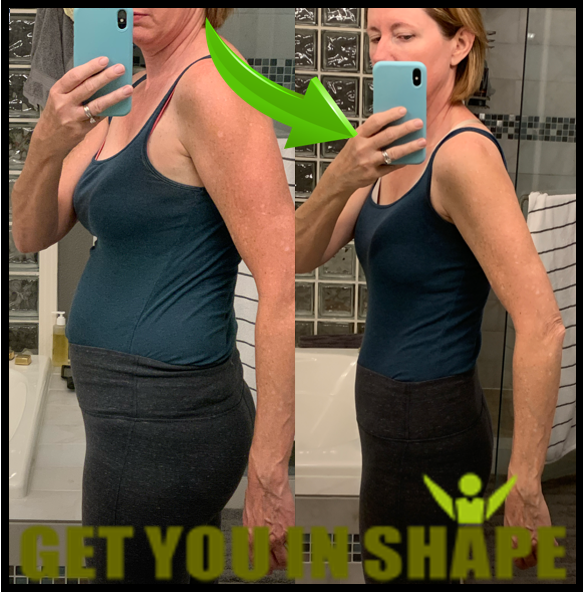 I finally decided to take that step out of my comfort zone and commit to helping myself get better both physically and mentally. I have seen GYIS people out and about that are a part of it and had heard good things about the program. I knew that I did not want to do something that was competitive or risk hurting myself.
Q: What was your first impression from the Get You In Shape program?
I will admit I was overwhelmed with all of the literature and forms in the beginning! Once I got all of that filled out and my meals planned and prepped for the week it was better. I really struggled the first week, just with the new routine and complete detox of my eating and drinking habits. Once I got past the first week it got easier and easier every day. Once I started to see results, I became super motivated!
Q: What have been some of the tools you have used that have benefited you?
I pretty much used them all- I followed the darn instructions! I followed the 6-week diet plan, attend the in-person sessions, and do the at home core and cardio on the off days. I also work in extra cardio walking our dogs or riding bikes. I also use the MyFitnessPal app to track my calories.
Q: How is the Get You In Shape program different from other programs you have tried before?
I have never really committed to any other program before. I was in decent shape when we lived in Dallas and had a great YMCA nearby, but I have never been an active/ athletic person. I am actually guilty of having bought some nice, expensive cardio equipment in the past that never got used! I think GYIS is great because it is individualized- not a one size fits all. Everything they do can be modified for your level. And the people in the groups that I attend are warm and friendly but not in your face- which is nice for an introvert like me. Everyone is there just doing the work to be healthier. You never get that feeling like you are being watched or judged for your performance like you can in a gym setting. But you do get positive interaction and encouragement.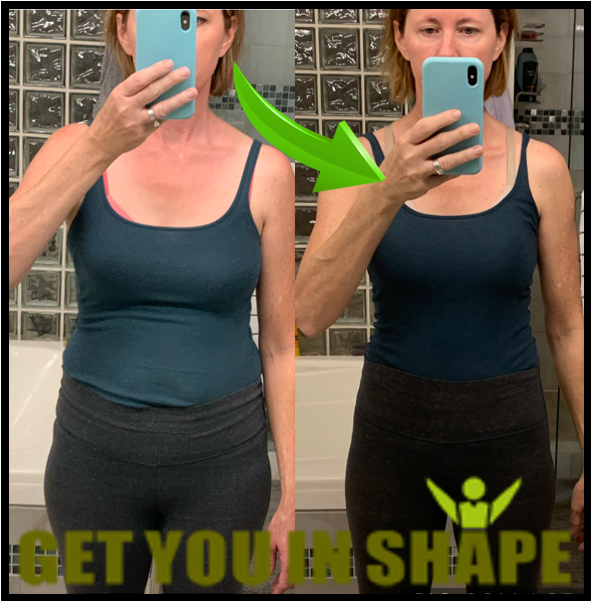 Q: What results and benefits have you experienced in the Get You In Shape Program?
I have lost 11 pounds in 7 weeks! That includes over 6 inches of fat lost in my core area! I look better than I have in years and I feel so much better! I no longer hit that afternoon lull where I am just so tired and brain dead. My energy is so much better, and I cannot nap anymore! I have tried lie down to nap and just cannot fall asleep- my body feels rested. I am stronger and have more stamina. My craving for some of the foods I used to eat have gone away. If I do allow myself to indulge, I find that I just feel gross- my body is rejecting those unhealthy foods, now! My mental health is much better, and my family can see a positive change in my well-being.
Q: What would you say to anyone looking at this program?
Just take that first step! I have been putting it off for years and I wish I had started a long time ago. It will help you both physically and mentally. And you never know, your results could be the motivation for someone you love to make that decision to start taking care of themselves, too! My sister has been in the same funk as I have and because of the change she sees in me, she is taking those first steps to get healthy herself.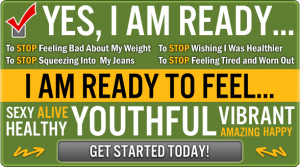 For more information about the Coppell Fitness program and getting started, go to http://CoppellFitness.com
If you live or work in Coppell, Valley Ranch, Irving, Lewisville, Las Colinas, Carrollton, Flower Mound, Grapevine, Addison, Corinth, Highland Village, Dallas, and Farmers Branch, the Coppell Group Personal Training is just minutes away from you. Get You In Shapes programs include the Get You In Shape Group Personal Training, 24 Day Challenge, sports specific training, weight loss programs, Corporate wellness plans, nutrition plans, core fitness training, strength training, toning and more. Clients include athletes (golf, basketball, tennis, football, track, baseball, baseball, volleyball, and softball) corporate executives, professionals, weekend warriors, cheerleaders, dancers, models, stay at home moms, and anyone looking for results.
Owner Brad Linder, has been featured in numerous newspapers and even as the fitness expert on the news 8 (ABC). Get You In Shape was also featured on The Doctors TV show as one of the top Fitness Companies in Texas. He continues to use the gifts that he has been given to help serve the needs others have when it come to being healthy, losing weight, sports, toning up, and overall fitness.
More information about Get You In Shape at www.getyouinshape.com