Anne Sisk is in IT Project Management and lives in Coppell, TX.
Q: What was your life like before joining the Get You In Shape Program?
My exercise was inconsistent, and I was gaining a tire around my middle. In addition, I had hurt my shoulder doing yard work.
Q: Why did you decide to join the Get You In Shape program?
It appeared to be a safe place to work on rebuilding my strength and fitness. I liked the emphasis on working at my own pace.
Q: What was your first impression from the Get You In Shape program?
Everyone was very nice and helpful. The trainers were very good offering modifications to avoid shoulder pain.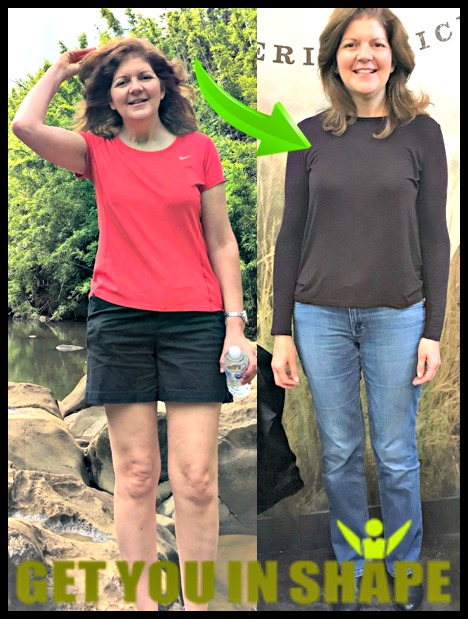 Q: What have been some of the tools you have used that have benefited you?
Consistent MWF workouts for 5 months. MyFitnessPal to track food eaten, including fruits and vegetables.
Q: How is the Get You In Shape program different from other programs you have tried before?
The supportive nature of the group at the MWF sessions. The ability to give back to the Taylor Storch scholarship / foundation. The Christmas dinner and monthly socials. GYIS offers truly a great community.
Q: What results and benefits have you experienced in the Get You In Shape Program?
My goal was to increase my strength and lose 8 pounds. Since I started last September I have lost about 5 pounds and, more importantly, I lost 2 ½ inches from my waist within 3 months of starting. I can now fit into my old jeans and I've been able to tighten my old belt two notches. In addition, working out has been a huge stress reliever and the friendly nature of trainers and other participants is something I look forward to on workout days. I was even able to work in my yard yesterday without any pain. This is the first time I have exercised 3 times/week consistently in more than 12 years.
Q: What would you say to anyone looking at this program?
You've got nothing to lose and lots to gain by giving this program a chance. It is great for those of us over 50 with assorted arthritis issues. It's good for anyone looking to make the next 50 years healthy and strong.
For more information about the Coppell Fitness program and getting started, go to http://CoppellFitness.com
If you live or work in Coppell, Valley Ranch, Irving, Lewisville, Las Colinas, Carrollton, Flower Mound, Grapevine, Addison, Corinth, Highland Village, Dallas, and Farmers Branch, the Coppell Group Personal Training is just minutes away from you. Get You In Shapes programs include the Get You In Shape Group Personal Training, 24 Day Challenge, sports specific training, weight loss programs, Corporate wellness plans, nutrition plans, core fitness training, strength training, toning and more. Clients include athletes (golf, basketball, tennis, football, track, baseball, baseball, volleyball, and softball) corporate executives, professionals, weekend warriors, cheerleaders, dancers, models, stay at home moms, and anyone looking for results.
Owner Brad Linder, has been featured in numerous newspapers and even as the fitness expert on the news 8 (ABC). Get You In Shape was also featured on The Doctors TV show as one of the top Fitness Companies in Texas. He continues to use the gifts that he has been given to help serve the needs others have when it come to being healthy, losing weight, sports, toning up, and overall fitness.
More information about Get You In Shape at www.getyouinshape.com