Kathi Hine is a nurse working as a clinical solutions analyst for Emergency Medicine EMR. She lives in Lewisville, TX. Kathi GYIS November 2018 on a one-month trial. Her focus of joining then was to get through the holidays without gaining weight. Also, a jumpstart to getting back into pushing herself in her workouts.
Q: What was your life like before joining the Get You In Shape Program?
Historically, my life has always included activity having been very competitive in multiple sports. Of course, with aging that has changed and prior to joining GYIS, after struggling with a medical problem that limited my activity, I was having a hard time. I was working out, doing the same old same old and not being very productive. I guess I was just going through the motions and really needed support and motivation. That is what GYIS gave me!
Q: What was your reason(s) or "So That" for joining the Get You In Shape Program?
My original "so that" was to get through the holidays without gaining weight but ultimately, I wanted to lose weight and feel better with how I looked. Of course, a part of that meant improved lab values.
Q: What results and benefits did you initially experience with the Get You In Shape Program?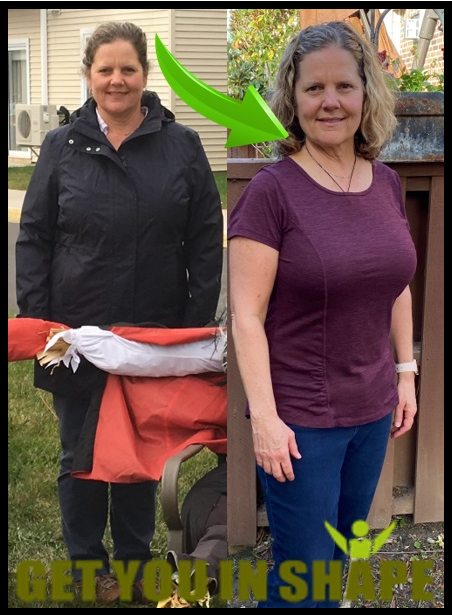 When I initially joined it was prior to the holidays. Moving and using the tools helped me to not gain weight; I actually lost during that time. Who loses weight over Christmas? GYIS helped me to stay focused following the plan and getting the support and guidance from the team. Initially, I lost about 20 pounds. I am moving every day and have more energy to get up and go. I have a lot of arthritic type pain from years of sports and I know now that the most important thing for me, to keep the pain and discomfort at bay, is to move. Somedays are better than others but the exercise helps more than it harms.
Q: What results and benefits you accomplished beyond your initial results?
Since joining GYIS I have lost 30 pounds. I feel good in my clothes. I have more energy. I have learned that MyFitnessPal is a crucial tool to have in my pocket. When I do not commit to writing down what I eat then I get off track. I have been running and one of my goals was to do 3 miles under 30 mins. That seemed monumental at one time and I have been able to do it, several times over. Another goal, with getting up early to workout, was to ensure I get enough sleep and I have focused on that.
Q: Why do you choose to continue to be a part of Get You In Shape after all this time?
GYIS provides the accountability, support and encouragement that keeps me moving and returning. I definitely like being outdoors and in a group environment that encourages and supports me to be better. The relationships built with a common interest and desire to be healthy and whole is encouraging and holds me accountable. The trainers are awesome; supportive, motivating and flexible; always providing options that match your fitness level. Having someone else prepare the session… all I must do is show up and participate. That is a huge plus for me.
Q: What do you feel have been some of the keys that have helped you throughout the journey?
Consistently participating in the workouts day after day and being a part of the GYIS community has been a gift. Having a spouse who participates too has been huge for me. Knowing that we are both out there sharing this activity makes the journey much easier. The group face book page in seeing how others are doing and what they are doing on their journeys has been encouraging. It motivates me, especially on the tough days. The programs provided with the daily message and lesson has really helped me stay focused. … I miss some days yet can always review the lessons at another time.
Q: What new goals or "So Thats" have you set?
Be more consistent with using MyFitnessPal and journaling food (and emotions) so that I will lose the last few pounds. I also want to be fit so that I can be active and keep up with the young people in my life.
Watch Kathi's original story below.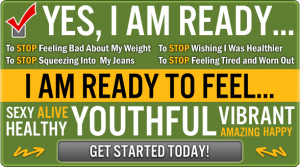 For more information about the Coppell Fitness program and getting started, go to http://CoppellFitness.com
If you live or work in Coppell, Valley Ranch, Irving, Lewisville, Las Colinas, Carrollton, Flower Mound, Grapevine, Addison, Corinth, Highland Village, Dallas, and Farmers Branch, the Coppell Group Personal Training is just minutes away from you. Get You In Shapes programs include the Get You In Shape Group Personal Training, 24 Day Challenge, sports specific training, weight loss programs, Corporate wellness plans, nutrition plans, core fitness training, strength training, toning and more. Clients include athletes (golf, basketball, tennis, football, track, baseball, baseball, volleyball, and softball) corporate executives, professionals, weekend warriors, cheerleaders, dancers, models, stay at home moms, and anyone looking for results.
Owner Brad Linder, has been featured in numerous newspapers and even as the fitness expert on the news 8 (ABC). Get You In Shape was also featured on The Doctors TV show as one of the top Fitness Companies in Texas. He continues to use the gifts that he has been given to help serve the needs others have when it come to being healthy, losing weight, sports, toning up, and overall fitness.
More information about Get You In Shape at www.getyouinshape.com