Dallas Corporate Wellness
Get You In Shape is a leader in health and fitness in the Dallas, TX are when it some to corporate fitness and corporate wellness programs.
Dallas & Coppell Area Corporate Fitness and Wellness Solutions
Here are few of the stories and below is some information about Get You In Shape's Corporate Wellness Programs in the Dallas  and Coppell, TX Area.

Texas Capital Bank Onsite Corporate Fitness Program

As costs of insurance continue to climb, more and more companies are turning to wellness and fitness programs to successfully manage their budgets and keep their health insurance costs down.  It's clear to see why this is a growing trend when you consider:
For every $1 spent on wellness programs, employers can expect a return of $2.30 to $10.10 through lower medical claims, reduced absenteeism, improved productivity according to a study published by the American Journal of Health Promotions
Delaware-based DuPont Co. cited a 47.5% drop in absenteeism over a six-year period for participants in their wellness program.

·

     Additionally, a healthy organization increases employee morale, improves the ability to attract and retain key people, all while having more alert and productive employees.
Numerous studies have demonstrated that healthy employees generate fewer medical expenses, less absenteeism and, are more likely to be more productive.  As a result, corporate wellness or fitness programs are becoming critically important as a means to manage costs and improve employee morale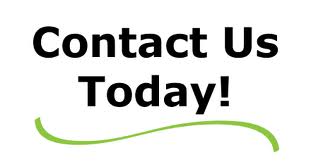 and retention.  They are an integral part of the company benefits package.
Get You in Shape offers a wide range of fitness and corporate wellness programs in Dallas, TX. Each corporate wellness plan is customized to meet your corporate objectives.  Some of these programs include:
1. Wellness Education Seminars for Corporations in the Dallas, TX area.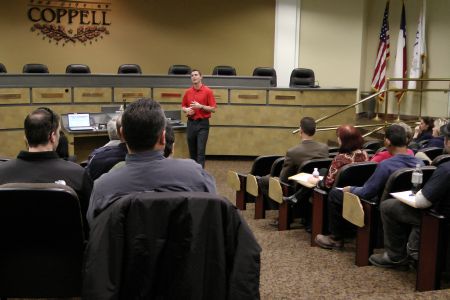 Let Get You in Shape conduct a Wellness Seminar for your employees. We offer a comprehensive wellness education program from a single 1 hour session, a series of lunch 'n learns or full day seminars.
Seminars help educate your employees on critical health, nutrition and fitness issues, providing foundational information as well as tips that they can start using that day to help them immediately start becoming more healthy. These wellness talks are a great way to get employees to start thinking about the major health issues and begin making lifestyle choices to improve their health.
2. Health and Fitness Programs for corporations in the Dallas, TX area.
Get You in Shape offers several different health and fitness programs.  We start with our proven fitness programs and have our team of superior certified professional trainers work directly with your company to customize a program to meet your specific corporate wellness objectives.   Programs include assessments, customized nutrition and exercise programs, ongoing motivational emails and communications throughout the program from our trainers, access to our trainers to answer any individual questions and can also include onsite boot camps, and even individual one-on-one training time for each employee with a professional trainer.  Since we cover the entire Dallas, TX  area, we can serve the needs of many different sized companies.
There are many different options available and with Get You in Shape you help define the wellness and fitness program that is right for your company.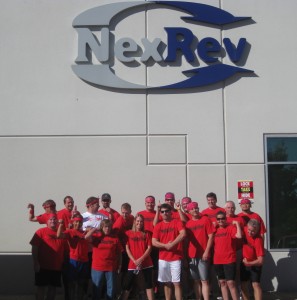 Corporate Contests
We can incorporate contests into any of our programs to raise the level of staff excitement and engagement. These contests are designed to increase participation, motivation and use a healthy dose of competition to further encourage employees to embrace a healthier lifestyle. Each contest is different but all are focused on inspiring each participant  to reach their own health and fitness goals.
Corporate 24 Day Seminar – We have designed a Seminar that helps give a great education to how to start any health, nutrition, wellness, and fitness program together. The seminar gives great insights on how to start, stick and stay on a program to help reach you health and fitness goals. This is normally 60 minutes long and also gives people the chance to sign up to hear about the actually 24 Day Challenge
Corporate Group 6 Week Challenges– This is an actual service that is sweeping across the Country. Get You In Shape will bring a group challenge to you. This is a program is all about giving you a jump start, breaking through that plateau, or just staying motivated. It incorporates a proven system which involves  step by step by step directions making it easy to follow and easy to feel and see the results. Get You In Shape has done a number of group 6 Week Challenges in the Dallas area for corporate contests. Giving folks an incentive (a Challenge with awards, teams, prizes, etc) makes it easy to get motivated and stay motivated.
Regardless of which program is right for you, Get You in Shape will help empower your employees to drive results and become healthier.   To begin customizing a program to meet your corporate objectives, contact Get You in Shape today at 214-603-8287
Current and Past Companies in the Dallas Area that have used Get You In Shape for corporate wellness and/or fitness programs.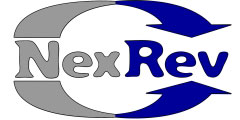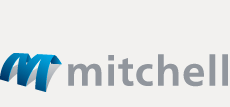 Lies & Myths About Corporate Wellness (# 1)
1. Healthcare costs are going up, and there's nothing we can do about it.
Healthcare costs are rising, but a sound corporate wellness program gives you an opportunity to minimize the effects on your business.
There's plenty you can do about it.
There are many factors that contribute to the increase of healthcare costs, and related health insurance costs.
Many of them are beyond your control, but what is within your control is utilization.
The healthier your group is the better insurance rates you will enjoy.
This also applies to your workers compensation costs.
The fewer injuries your staff incurs, the less expensive your workers compensation insurance will be.
Savings from workers compensation costs for healthy workers can range from 10% to 30% compared to others in your industry that have less healthy employees.
Lies & Myths About Corporate Wellness (#2)
2. People get sick. It's out of their control.
Many illnesses are a result of lifestyle choices.
Diseases such as cancer, stroke, heart disease, lung disease, and diabetes do not always occur wholly by way of bad luck.
They can often develop due to chronic neglect or abuse of the body.
Note that the six of the top seven causes of death in the U.S. are lifestyle diseases.
The one exception is automobile accidents.
A person's wellness, from the common cold to more serious diseases, or repetitive stress injuries, are usually just a result of lifestyle choices.
Lies & Myths about Corporate Wellness (#3)
3. It's too expensive. My company's too small to afford a wellness program.
Wellness programs can be surprisingly inexpensive and cost-effective.
The returns in reduced costs are the tip of the iceberg.
Healthy employees increase productivity, focus, and energy, and having a wellness program in place creates loyalty and camaraderie from a workforce that appreciates the employer's concern and support.
This leads to reduced turnover, which is yet another cost savings.
An employer with just a handful of employees will benefit from these advantages.
Employers, you can INVEST now…or you WILL pay later…
Lies & Myths about Corporate Wellness (# 4)
4. It takes too much time.
Management involvement is a MUST for a wellness program to be successful.
However, this does not need to be a time-consuming endeavor.
Vendors (like Get You In Shape Health & Fitness) are available to take care of all program details from setting up and running a program, to measuring the results.
As for employee time commitment, much of what employees can do to participate is done outside of working hours.
If you're inclined to allow extra time in the work day for your employees to exercise, so much the better.
But if you cannot spare the time during the work day, they can exercise during lunch or after work with quick, effective 30- minute workout regimens.
Lies & Myths about Corporate Wellness (# 5)
5. It's a touchy-feely new age thing that doesn't really have any solid benefit.
Wellness programs have been studied for more than 20 years now.
Their benefits are irrefutable when they are properly implemented and when the management team is committed to their success.
Dallas Wellness fitness programs, Dallas corporate fitness plans, Dallas wellness fitness plan, Dallas corporate fitness plan, Dallas corporate wellness plans, Corporate wellness programs. Dallas fitness and wellness companies