We have year round in-person sessions as well as Online Personal Training Sessions 24/7


Locations & Times to our In-Person Session 
Andy Brown East Park – The park next to the Coppell Recreation Center
Where: 260 East Parkway Blvd. Coppell, Texas (Map It)
Days: In person session are every Monday, Wednesday and Friday (2 Saturday sessions each month) + Monthly GYIS community 5k
Virtual sessions are every Monday, Tuesday, Wednesday, Thursday, Friday and Saturday.
GYIS Group Personal Training (fitness boot Camp)
Fitness  Times –
Monday, Wednesday & Friday 5:30am, 6:30am, 8:00am, 12pm  and 5:30pm,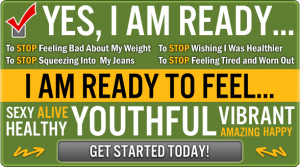 *All New Get You In Shape Clients must complete a success session or Orientation before starting.

In-Person Weeks off – Although we go year round with 6 weekly virtual sessions we do take of 4 weeks throughout the week for our In-Person sessions. Those weeks are Spring Break Week for CISD, 4th of July Week, Thanksgiving Week and Christmas/New Years Week. 
When Can you Start? 
After your Jump Start Orientation.
All New Members must come to a Jump Start Orientation before starting.
To make sure this is a good fit for you, you can set up a QUICK DISCOVERY CALL HERE to go over your goals, our program and to make sure it's a good fit for you before booking a Jump Start Orientation. 

We currently are not offering any Dallas Boot camp locations but can provide services for personal training, small group fitness training, and onsite corporate fitness.

Call 214-603-8287 or contact us for more information.
Get You In Shape Fitness Boot Camp Program. Fitness Program near Coppell, Irving, Carrollton, Flower Mound, Lewisville, Valley Ranch, Grapevine, Plano, and other Dallas area cities.