Locations & Times
Andy Brown East Park – The park next to the Coppell Recreation Center
Where: 260 East Parkway Blvd. Coppell, Texas (Map It)
Days: In person session are every Monday, Wednesday and Friday (2 Saturday sessions each month) + Monthly GYIS community 5k
Virtual sessions are every Monday, Tuesday, Wednesday, Thursday, Friday and Saturday.
GYIS Group Personal Training (fitness boot Camp)
Fitness  Times –
Monday, Wednesday & Friday 5:30am, 6:30am, 8:00am, 12pm ,
Evening Times Monday/Wednesday at 5:30pm & 6:30pm and Friday's at 5:30 pm session.
* *Evening times subject to change based on time of year (weather) and what clients want.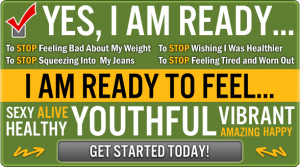 *All New Get You In Shape Clients must complete a success session or Orientation before starting.
2020 Get You In Shape Dates
Session #1 Dec 30th – Jan 24th
Session #2 Jan 27th – Feb 21st
Session #3 Feb 24th – Mar 27th
Spring Break Week off Mar 8 – Mar 14th
Session #4 Mar 30th – Apr 24th
Session #5 Apr 27th – May 22nd 
Session #6 May 25th – Jun 19th
July Session 
WEEK OFF Jun 28th – July 4th
August Session 
September Session 
October Session 
November Session 
Week off Thanksgiving Nov 22nd – Nov 28th
December Session 
Week off Christmas Dec 20th – Dec 26th
* All New Members must come to a Success Session/Consultation before starting which are at Get You in Shape's Office in Old Town Coppell,  RSVP @ 214-603-8287
** Times: Evening times change sometimes based on the weather and on what the clients want.
Get You In Shape offers 12 sessions throughout the year. There are 4 weeks throughout the year that there are no fitness sessions going on.
We currently are not offering any Dallas Boot camp locations but can provide services for personal training, small group fitness training, and onsite corporate fitness.
Call 214-603-8287 or contact us for more information.
Get You In Shape Fitness Boot Camp Program. Fitness Program near Coppell, Irving, Carrollton, Flower Mound, Lewisville, Valley Ranch, Grapevine, Plano, and other Dallas area cities.