Coppell Trainer Spotlight Lesvia Brown
Lesvia Brown, up until August of this year (2019) worked in the radiation oncology industry and has since changed paths to personal training and wellness. She lives in Coppell.
Q: What was the biggest challenge/problem you were facing before joining the Get You In Shape Program?
Stress and poor sleeping habits due to my professional life.
Q: Why did you end up deciding to join the Get You In Shape program?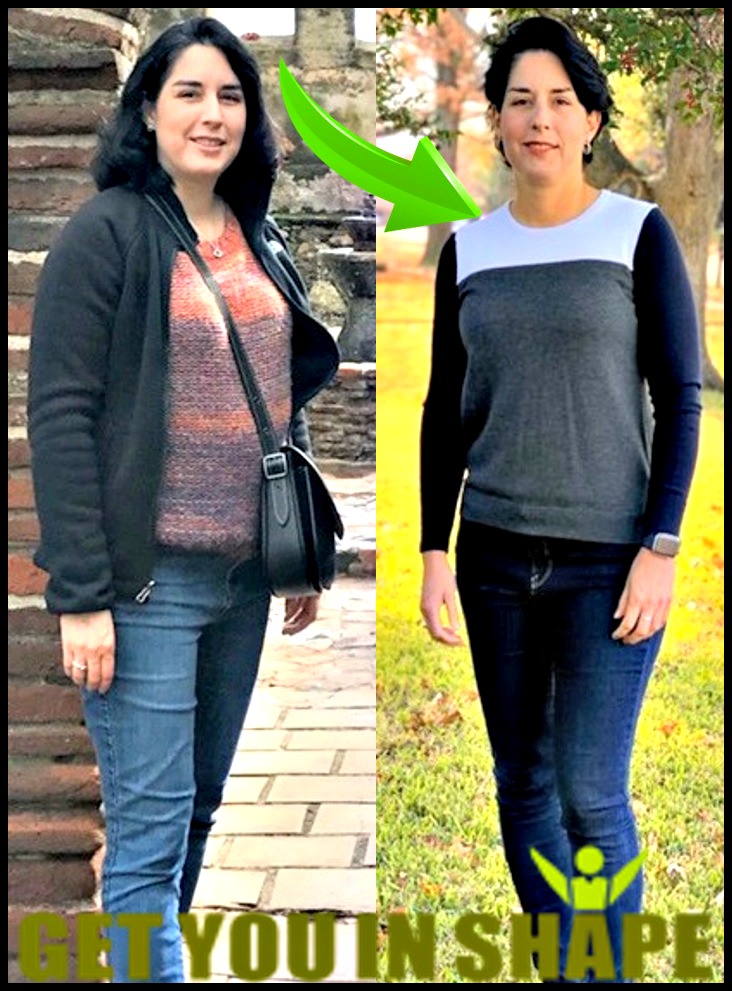 I believe I first joined in 2008 then again in 2011, 2016, and 2019. Each time was because I wanted to focus on my personal well-being and needed a way to decompress.
Q: Walk us through your journey. What results and benefits have you experienced in the Get You In Shape Program?
I've lost 10 pounds since starting back in July, I'm leaner and have more strength and endurance. Most nights I get 7 hours of sleep when I used to average 4-5. Overall, I'm a happier, healthier individual.
Q: Why did you decide to give your time and become part of the Get You In Shape Team?
My partner Kim encouraged me to apply for the Trainer in Training position that came available this summer. She knew I needed a change and more than once heard me brag about the GYIS program, the trainers and how I wish I had the time and talent to do what they do.
Q: What strengths/special gifts do you feel help you as a trainer with Get You In Shape?
I don't really consider myself among the "gifted and talented". More than anything I think I'm relatable. I started the program for the same reasons many of our clients do and I've been right there next to them trying to keep myself on the track of becoming a better version of myself.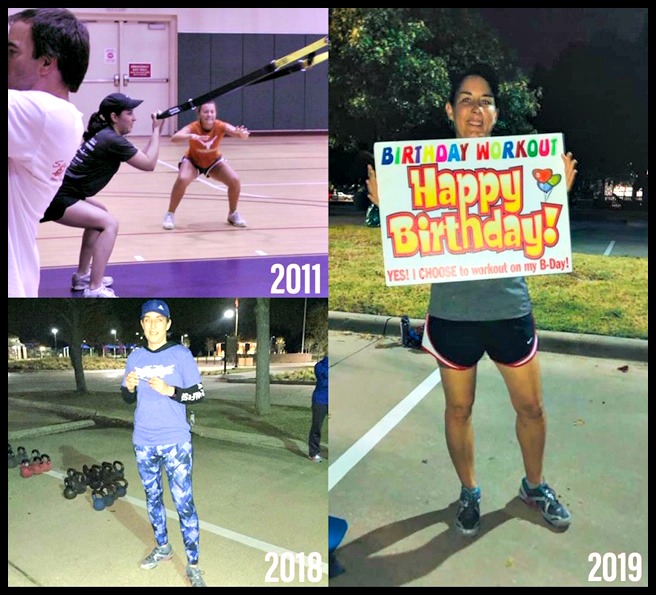 Q: What are some of the benefits that you have received by being a trainer on the Get You In Shape Team?
Confidence, community and consistency.
Change causes some anxiety in everyone. Taking on a trainer role was new to me and I was new to many of the clients, but everyone has been extremely supportive and accepting which has helped me be more confident about my choice and the way I conduct myself.
I have a greater sense of community and get a lot of joy encouraging others on their fitness journey.
I am able to be consistent with my own fitness routine.
Q: What would you say to anyone looking to join this program?
Give it a try! I was hesitant that first time because I've never been a "gym rat" and I'm a bit of introvert, so I wasn't sure how I would take to the group setting. The trainers and clients made me feel very welcomed and I never felt pressure to commit…I just wanted to. Devoting one hour of your day to a trial session just might change the rest of your life!
If you live or work in Coppell, Valley Ranch, Irving, Lewisville, Las Colinas, Carrollton, Flower Mound, Grapevine, Addison, Corinth, Highland Village, Dallas, and Famers Branch, the Coppell Group Personal Training is just minutes away from you. Get You In Shape's programs include the Get You In Shape Group Personal Training, 24 Day Challenge, sports specific training, weight loss programs, Corporate wellness plans, nutrition plans, core fitness training, strength training, toning and more. Clients include athletes (golf, basketball, tennis, football, track, baseball, baseball, volleyball, and softball) corporate executives, professionals, weekend warriors, cheerleaders, dancers, models, stay at home moms, and anyone looking for results.
Owner Brad Linder, has been featured in numerous newspapers and even as the fitness expert on the news 8 (ABC). Get You In Shape was also featured on The Doctor's TV show as one of the top Fitness Companies in Texas. He continues to use the gifts that he has been given to help serve the needs others have when it come to being healthy, losing weight, sports, toning up, and overall fitness.
More information about Get You In Shape at www.getyouinshape.com