Karen Sullivan has lived here in Coppell for 35 years and she works as an ICU RN and has a MSN in nursing education.
Q: What was your life like before re-joining the Get You In Shape Program?
I've always been active and played or coached soccer for 40 years. Due to a back injury in 2018, graduate school for 2 years, and craziness/stress at work especially with COVID 19, it seems as though there was never time to work out or take care of myself. The stress was becoming overwhelming and taking a toll on my body.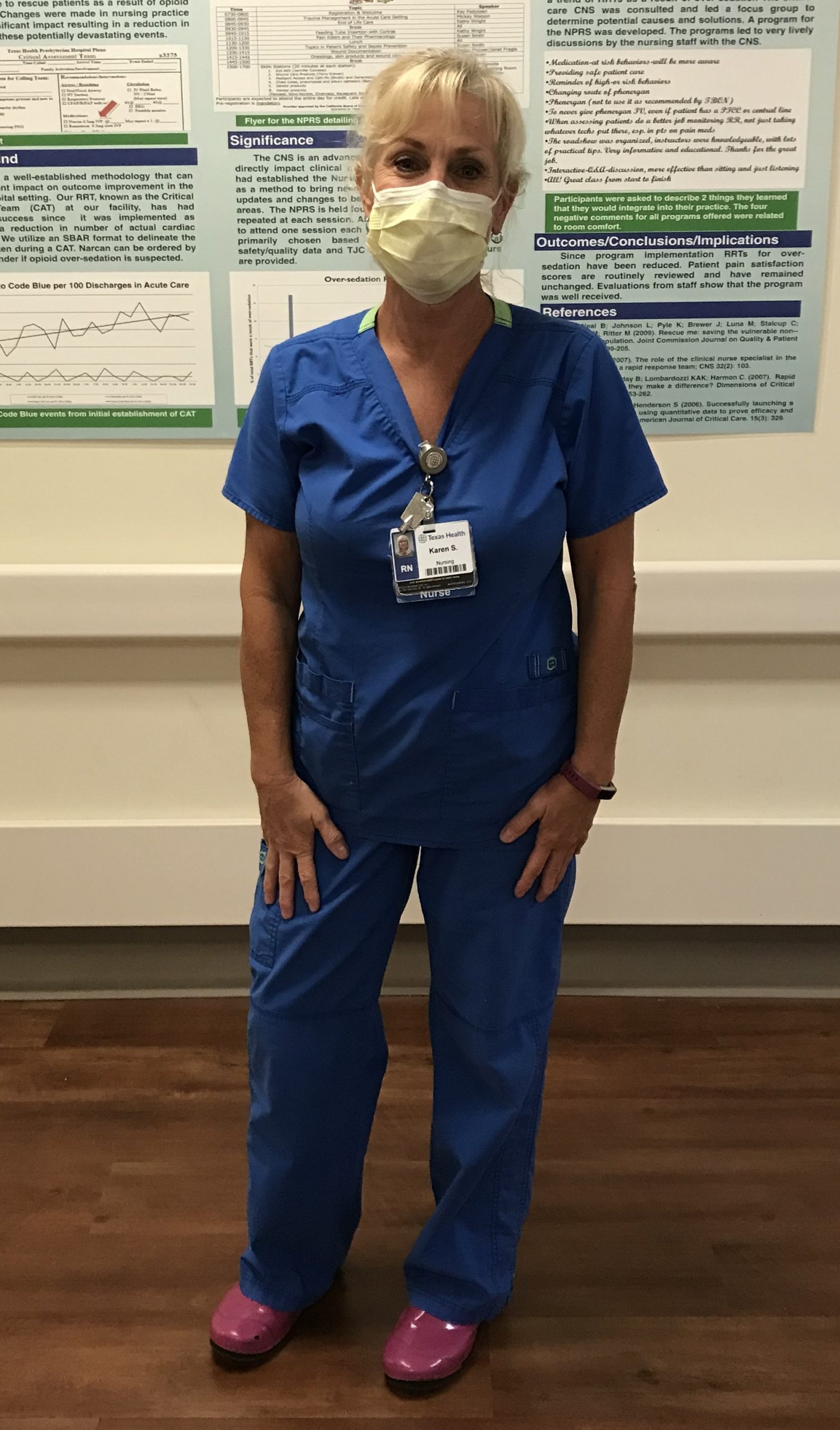 Q: Why did you decide to re-join the Get You In Shape program?
All the things that had worked in the past for me were not working this time. I was exhausted with no energy. As a nurse I teach others daily how to be physically and mentally healthy and the importance of coping with stress, yet I couldn't make myself do it anymore. I needed some accountability, social contact, and sunshine with fresh air for my sanity. I am not into competing with others when working out and it seems like other programs are geared towards younger generations and are competitive. Get You In Shape offers all of the above and at your own pace. I was really impressed with how the program encourages the improvement of overall health and not just weight loss. The most important things with physical activity are the health benefits to our bodies and the endorphins released that generate an improved mental outlook and level of energy. These were most important to me. The weight loss is just a bonus!
Q: What was your first impression from the Get You In Shape program?
My first impression after speaking with Brad and beginning the program was feeling I had found the right place where there is a community feeling of being welcomed and that focuses on improving the total self and body. I was ecstatic to find a program that does it right and offers so much support, encouragement, and daily positivity in life!
Q: What have been some of the tools you have used that have benefited you?
Time flies when you're crazy busy on long scheduled days and I knew I was not caring for myself but had no idea how bad it was until I started using the myfitnesspal app. Drinking adequate amounts of water and eating enough protein have definitely benefitted me. Also having the video sessions to do at home when my schedule doesn't allow in person classes has been great as well. I love the supportive, optimistic quotes and notes sent daily to help encourage you as well!
Q: How is the Get You In Shape program different from other programs you have tried before?
This program is not only about losing weight. The program's goals include supporting members to feel better physically, mentally & spiritually to improve the whole person which is more realistic in making life changes.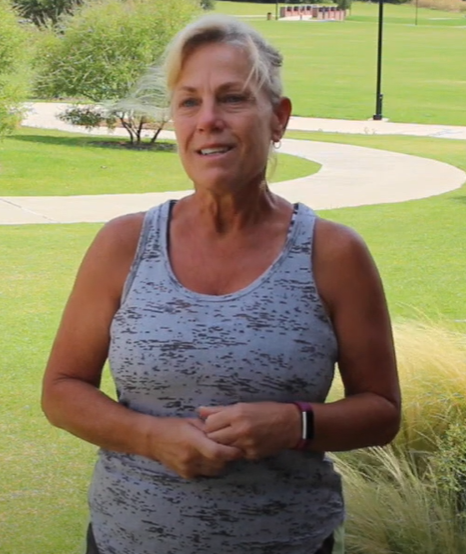 Q: What results and benefits have you experienced in the Get You In Shape Program?
I have been with the program 6 weeks and have lost 3 pounds which is good for me because I really only had about 10 pounds to lose total to be at my goal. More importantly to me, I now have more energy with increased muscle tone and flexibility and have increased my life activities without the aches and pains. Mentally, I have chosen healthier life changes during a stressful and busy work schedule to help reduce my stress and to continue necessary improvements in my life.
Q: What would you say to anyone looking at this program?
This program takes a holistic approach to improve the body, mind and soul for overall health improvement that is realistic at making life changes more permanent, avoiding the roller coaster of weight loss and diets. Their knowledge, support and enthusiasm for members to be healthy and happy goes above and beyond expectations!
For more information about the Coppell Fitness program and getting started, go to http://CoppellFitness.com
If you live or work in Coppell, Valley Ranch, Irving, Lewisville, Las Colinas, Carrollton, Flower Mound, Grapevine, Addison, Corinth, Highland Village, Dallas, and Farmers Branch, the Coppell Group Personal Training is just minutes away from you. Get You In Shapes programs include the Get You In Shape Group Personal Training, 24 Day Challenge, sports specific training, weight loss programs, Corporate wellness plans, nutrition plans, core fitness training, strength training, toning and more. Clients include athletes (golf, basketball, tennis, football, track, baseball, baseball, volleyball, and softball) corporate executives, professionals, weekend warriors, cheerleaders, dancers, models, stay at home moms, and anyone looking for results.
Owner Brad Linder, has been featured in numerous newspapers and even as the fitness expert on the news 8 (ABC). Get You In Shape was also featured on The Doctors TV show as one of the top Fitness Companies in Texas. He continues to use the gifts that he has been given to help serve the needs others have when it come to being healthy, losing weight, sports, toning up, and overall fitness.
More information about Get You In Shape at www.getyouinshape.com