Connie McDowell is a customer support supervisor for a military retail brokerage company. She resides in Coppell TX.
Q: What was your life like before joining the Get You In Shape Program?
I've only been with GYIS for about 8 weeks so my life has not changed that much, yet. I have been sleeping better and some of my clothes are fitting better. I'm not into my goal dress yet but hopping to see that happen before the end of August. My energy level is better and I now enjoy walking the dog.
Q: Why did you decide to join the Get You In Shape program?
Nothing else I tried was working and my Oncologist said I should try some resistance training. GYIS offered virtual sessions at an affordable rate and liked the idea that I was only expected to do what I can. So many other programs seemed to want to guilt you into doing what everyone else was doing.
Q: What was your first impression from the Get You In Shape program?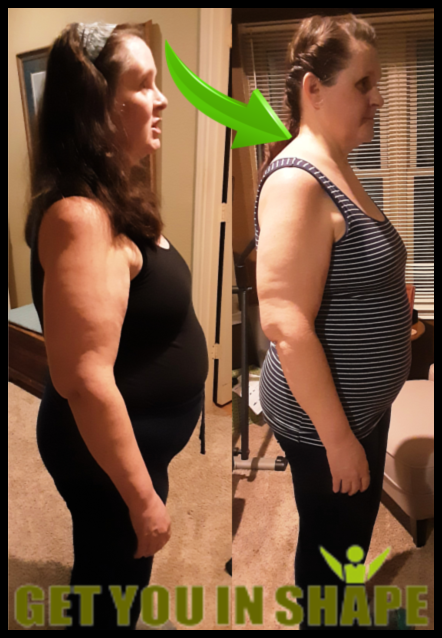 1st impression was this looks different from other programs, it was local and it looked like exercises I could do. 1st week, OMG, every muscle in my body hurts. Then it got better and now I'm able to push myself those few extra seconds/reps.
Q: What have been some of the tools you have used that have benefited you?
The GYIS & My fitness pal apps. Measuring myself every 2 weeks. Checking in on FB after each workout.
Q: How is the Get You In Shape program different from other programs you have tried before?
Other programs were either planned meals only, cutting all carbs or only counting calories. Which worked short term but not long term. GYIS takes diet, exercise and coaching as an all encompassing program.
Q: What results and benefits have you experienced in the Get You In Shape Program?
I've lost 10lbs. and 10 inches overall in my 1st 6 weeks on the GYIS program. I have more energy & less stress with work. I actually feel more tired when I miss a workout. I have a knee injury that I have had to nurse for years. Actual did some PT last fall for it. Doing the mobility stretching has helped my knee feel better than it has in a long time.
Q: What would you say to anyone looking at this program?
If you are committed to doing the work this program will help anyone at any age reach their goals. I have a long road to reach mine but I am enjoying the journey.
For more information about the Coppell Fitness program and getting started, go to http://CoppellFitness.com
If you live or work in Coppell, Valley Ranch, Irving, Lewisville, Las Colinas, Carrollton, Flower Mound, Grapevine, Addison, Corinth, Highland Village, Dallas, and Farmers Branch, the Coppell Group Personal Training is just minutes away from you. Get You In Shapes programs include the Get You In Shape Group Personal Training, 24 Day Challenge, sports specific training, weight loss programs, Corporate wellness plans, nutrition plans, core fitness training, strength training, toning and more. Clients include athletes (golf, basketball, tennis, football, track, baseball, baseball, volleyball, and softball) corporate executives, professionals, weekend warriors, cheerleaders, dancers, models, stay at home moms, and anyone looking for results.
Owner Brad Linder, has been featured in numerous newspapers and even as the fitness expert on the news 8 (ABC). Get You In Shape was also featured on The Doctors TV show as one of the top Fitness Companies in Texas. He continues to use the gifts that he has been given to help serve the needs others have when it come to being healthy, losing weight, sports, toning up, and overall fitness.
More information about Get You In Shape at www.getyouinshape.com