Erin McAnally manages the creative marketing team at RamQuest, a software company, in Plano, TX. She resides in Lewisville, TX.
Q: What was your life like before joining the Get You In Shape Program?
For several years, I've felt off – I've had concentration issues, been tired/had very little energy and have been slowly gaining weight. During this time, bloodwork showed my sugar levels creeping up and then, a little over a year ago, additional tests confirmed that I was in menopause.
I was reluctant to take additional medication to control my sugar levels – I felt that once I started down that path, I would never get off it. Additionally, my doctor suggested hormone replacement therapy for my menopause symptoms. I was also reluctant to use hormones but decided that I would try them, short term. The hormones helped with some of the symptoms, but I was still tired and slowly gaining weight.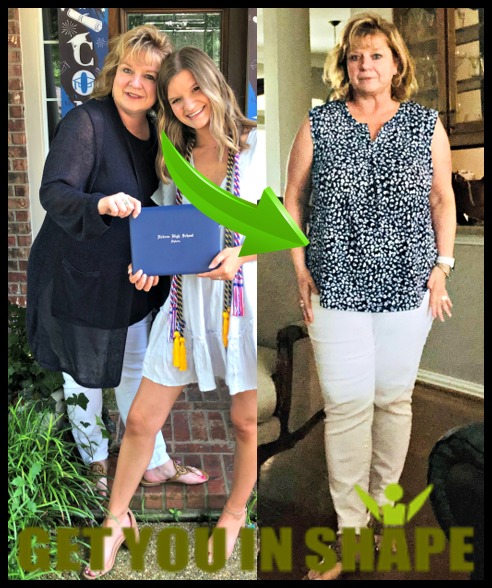 During this time, I rationalized a lot because I thought I was active, walking 1.5 – 2 miles daily. But my activity was not "productive." I did not push myself and was not making any physical progress as a result of my daily walking – I was simply moving a little every day. And while I would adjust my diet for several weeks before bloodwork, I had not made any real changes in my diet either.
Q: Why did you decide to join the Get You In Shape program?
What I was "doing" on my own was clearly not working (I had also tried Weight Watchers but discovered that was not a program that worked for me, although it was not until recently that I realized why). I was on a path to more medication and poor long-term health and finally just decided that was enough. I saw a FB post with information about this program and, while I was doubtful, made the initial phone call to Brad. During that call, he confirmed that there were many women just like me currently participating and experiencing success with the program. He told me enough to get me interested but not so much that I could talk myself out of it after we hung up. We set up an in person orientation and, when I was in the office, the success stories displayed and getting a good understanding of the program – that it was a program based on hard work, not drugs or some gimmick – convinced me to give it a try.
Q: What was your first impression from the Get You In Shape program?
First week – I was initially intimidated. I am very out of shape and incredibly uncoordinated (I always have been) so I was super skeptical about my ability to succeed. I was also very reticent to attend the workout sessions. I am NOT a morning person…and the thought of my alarm clock going off at a number that began with a 5 did not make me happy. And the thought of looking like an idiot doing the workouts did not make me happy. Because of this, I was incredibly tempted to start the workouts on my own, at home, but ultimately decided I would have more accountability if I got myself out of bed and showed up at a class. So I did…and I'm so glad that I did! Everyone was super encouraging, there were all levels of people in the class and the trainers (not just the ones leading the class but the ones participating) were super helpful in suggesting alternatives if there was something I just could not do…all of this made it really easy to come back for the second class!
Also, I mentioned that I tried WW and when I did that, I was not very good about tracking my food so I was very skeptical about tracking with this program but I committed to myself that I would do my best for the first 6 weeks. That commitment led me to discover that the My Fitness Pal app is awesome. I love that you can set reminders to track your meals (these reminders have probably been the only way a few meals during some of my crazy work days have ended up getting tracked) and the daily reminders that y'all sent those first few weeks with tips and accountability checks were incredibly helpful! And I love that when you close out a day, it tells you what that day means for the next 5 weeks working toward my goal. That is a huge motivator for me!
Q: What have been some of the tools you have used that have benefited you?
The in-person workouts and My Fitness Pal have been the two tools that I have found the most beneficial.
Q: How is the Get You In Shape program different from other programs you have tried before?
I have more accountability with the GYIS program. And I do better tracking calories, not points like WW tracks. It feels more "real" and is easier when making decisions/choices out and about in life because the rest of the world uses calories.
Q: What results and benefits have you experienced in the Get You In Shape Program?
After about 2 weeks into the program, I started "feeling" results. I was not nearly as tired and my energy level increased and was able to notice a difference when doing normal things (for instance, put up a shower curtain and liner without stopping mid-way through with aching arms to "rest). I also started seeing the numbers on the scale get smaller, which is huge to me. I reached my first weight goal (12 pounds) in my first 6 weeks on the program and am encouraged to keep going to reach my next goal!
Q: What would you say to anyone looking at this program?
Commit to yourself that you'll try it for 6 weeks…and then don't beat yourself when you're not perfect on the program (I'm sure not), just get back on track and keep plugging away for 6 weeks and see how good you feel!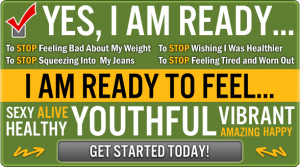 For more information about the Coppell Fitness program and getting started, go to http://CoppellFitness.com
If you live or work in Coppell, Valley Ranch, Irving, Lewisville, Las Colinas, Carrollton, Flower Mound, Grapevine, Addison, Corinth, Highland Village, Dallas, and Farmers Branch, the Coppell Group Personal Training is just minutes away from you. Get You In Shapes programs include the Get You In Shape Group Personal Training, 24 Day Challenge, sports specific training, weight loss programs, Corporate wellness plans, nutrition plans, core fitness training, strength training, toning and more. Clients include athletes (golf, basketball, tennis, football, track, baseball, baseball, volleyball, and softball) corporate executives, professionals, weekend warriors, cheerleaders, dancers, models, stay at home moms, and anyone looking for results.
Owner Brad Linder, has been featured in numerous newspapers and even as the fitness expert on the news 8 (ABC). Get You In Shape was also featured on The Doctors TV show as one of the top Fitness Companies in Texas. He continues to use the gifts that he has been given to help serve the needs others have when it come to being healthy, losing weight, sports, toning up, and overall fitness.
More information about Get You In Shape at www.getyouinshape.com