Karin Porter is a Digital Learning Specialist for CFBISD & Norwex Independent Sales Consultant. She resides in Carrollton, Texas.
Q: What was your life like before joining the Get You In Shape Program?
Before joining the Get You in Shape program, I despised working out. I was tired and had very little energy. I was also frustrated with myself for gaining back most of the weight I had lost about 5 years ago. I had also injured my knee again about 9 months.
Q: Why did you decide to join the Get You In Shape program?
I had to do something! I did not want to continue doing something. I needed flexible times to choose from to help with my schedule. I saw an ad on Facebook and decided to give it a shot although I had several doubts such as the workouts being outside! Who wants to be outside for workouts in Texas? Another concern was that I live in Carrollton and GYIS workouts are in Coppell. I knew I had to do something so I decided to give it a try!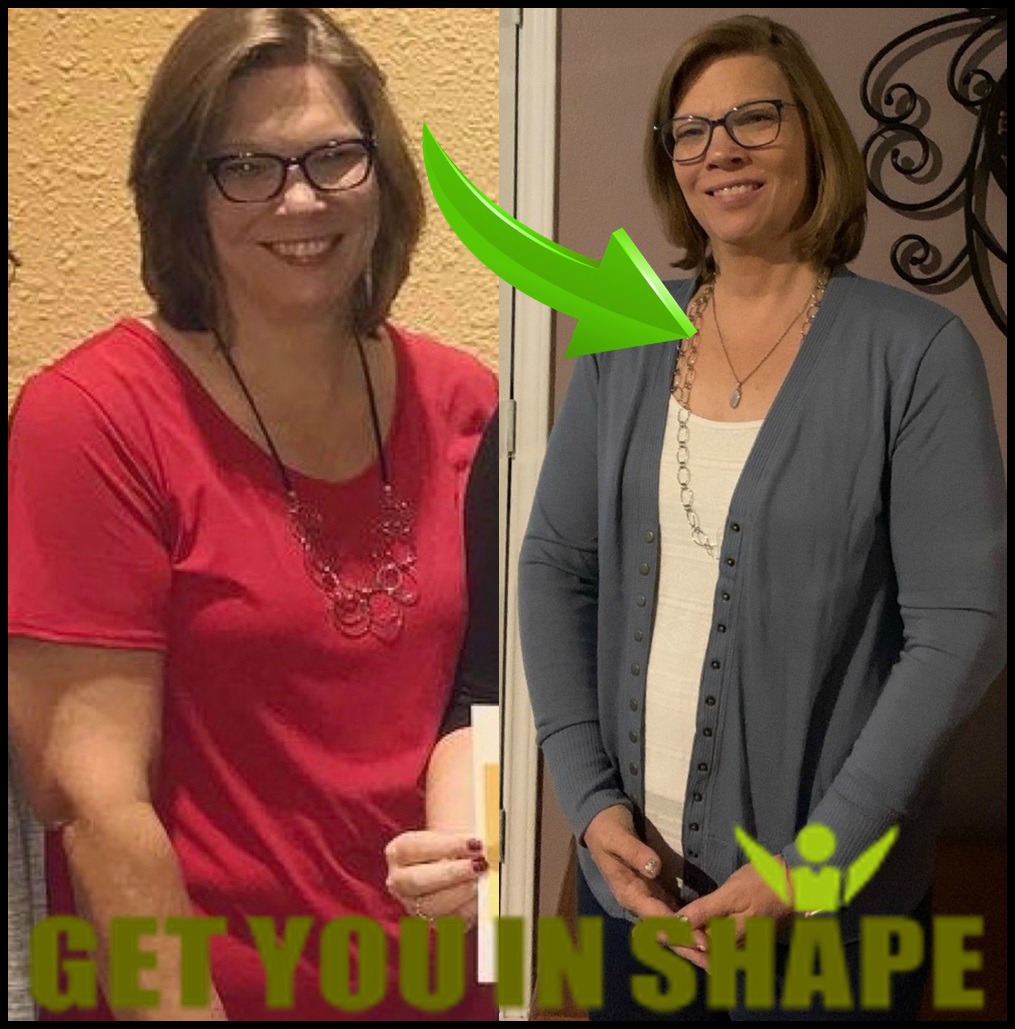 Q: What was your first impression from the Get You In Shape program?
I remember thinking during the first week how welcoming and nice everyone was. The trainers and others working out made me immediately feel a part of the group! I also liked how the trainers immediately knew my name. I wasn't just another person there. They cared enough to work at remembering my name!
At some point during my first month I remember thinking how much I enjoyed being outside for workouts. At 5:30 am looking up at the stars can be so peaceful! Walking and exercising by the lake is also so refreshing! I absolutely love it and that's kind of funny because that was one of my concerns! I also look forward to working out! I haven't missed a workout yet. I'll be honest in that this past Friday when it was grey, drizzly and cold I thought about just staying home! But, I went and so thankful I did. I look forward to my workout days!
Q: What have been some of the tools you have used that have benefited you?
Brad and GYIS provides many great tools to follow! They know what is needed to achieve your goals and they are there to support you the entire way. Setting my "So That" was huge. Brad really stresses setting your so that. I found myself constantly thinking about it as I made daily choices. I think the goal setting and keeping it at the front was the biggest help! In addition, tracking my meals with Fitness Pal has been a great tool. Planning my meals and snacks is also helpful! When I don't I tend to not make the best choices.
Q: How is the Get You In Shape program different from other programs you have tried before?
I think the focus on form has been one of the biggest differences. The trainers are monitoring and helping you the entire workout to give it your best. It's not about pushing yourself to exhaustion but instead going at your pace while challenging yourself to make it to the next level. The trainers encourage me personally many times during every workout. They do this for everyone! It's huge! I also find the various times to attend is helpful! This allows me to plan my workouts for the week and work around my schedule! Brad and GYIS also encourages community and service. I love how there are opportunities to support charities through charity workouts and checking in. I came at the perfect time, to participate in the 12 Year Celebration of GYIS. The bingo card challenges and opportunities was a blast! And…I received a free 12 Year Anniversary shirt! They also offer attendance awards. My name was one of those drawn and I received a gift card! They also celebrate milestones such as 1 month, 3 month and 12 year anniversaries of those who workout with GYIS! They even take the time to celebrate your birthday! GYIS goes out of their way to build community and make you feel welcome! You should come join us!
Q: What results and benefits have you experienced in the Get You In Shape Program?
The biggest benefit is my energy level! I feel so much better! I have lost about 12 lbs in the first month which is a bonus! I'm also getting stronger. My knee and leg strength had weakened and in just a month I can do squats and step ups so much easier!
Q: What would you say to anyone looking at this program?
Go for it! Give it a try! We would love to have you as a member of our GYIS family!