Rory Brannum is a copywriter and owns a marketing company and lives in Farmers Branch, Texas.
Q: What was your life like before joining the Get You In Shape Program?
I was significantly overweight, and my weight had been gradually trending up for most of my adult life. For several years I tried to lose weight on my own with no success. I would lose 5 to 10 pounds, hit a wall, and gain it all back.
In January of this year, I joined another weight loss program and was finally seeing results. But the program was very expensive and only offered nutritional coaching and a weekly weigh-in. For exercise, I was walking daily but wasn't working on my core or any other muscle groups and I didn't have a clue how to do that. I was paying a lot of money and only addressing part of my problem. I wanted to switch to a more reasonably priced program that would provide coaching and accountability for exercise and nutrition. I also wanted to make the switch without losing the momentum I had worked so hard to established.
Q: Why did you decide to join the Get You In Shape program?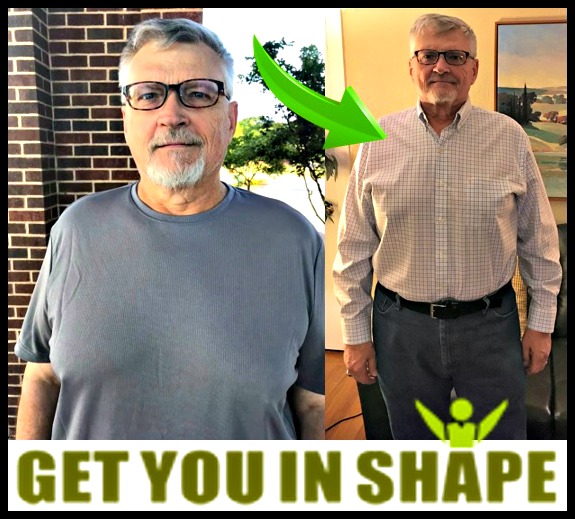 A friend and former GYIS client recommended that I check out the Get You In Shape program. I liked that it was a balanced program that emphasized proper nutrition and exercise. I also felt that the coaching, encouragement, and accountability was just what I needed to maintain my momentum and continue losing weight. And the cost was a fraction of what I had been paying for the weekly weigh-in program I was on.
Q: What was your first impression from the Get You In Shape program?
I immediately sensed that I was no longer alone on my journey to better health. Participants are celebrated for passing significant milestones. The coaches and other clients are encouraging. The workouts are challenging, but the atmosphere is positive and fun without an ounce of intimidation. We're all at different levels, but we're all in this together. I find that very motivating.
Q: What have been some of the tools you have used that have benefited you?
For me, the coaching and accountability during the workouts has been the most helpful. I'm doing exercises and exerting myself in ways that I wouldn't if I were trying to do this on my own.
Q: How is the Get You In Shape program different from other programs you have tried before?
It's a balanced program, reasonably priced, and comes with a lot of encouragement.
Q: What results and benefits have you experienced in the Get You In Shape Program?
I'm down about 18 pounds since joining GYIS two months ago. My most recent lab results showed that my A1-C dropped 2 full points (to 5.4) in 3 months, meaning that my-type 2 diabetes is completely under control and I should be able to get off of my last remaining medication soon.
Q: What would you say to anyone looking at this program?
GYIS is working for me and I recommend it. Why not try it for a month to see if it's the right program for you?
Rory's journey started before he came to Get You In Shape. He had the nutrition portion going, but need to step it up and add in the fitness component  – He has made incredible progress!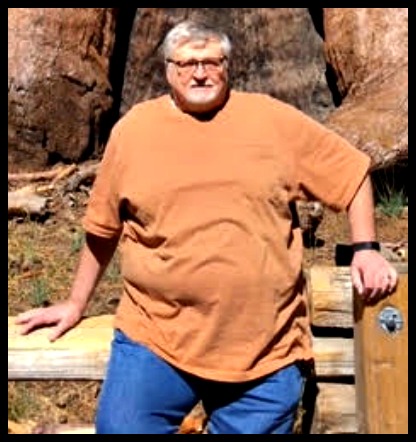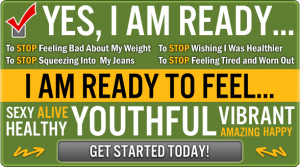 For more information about the Coppell Fitness program and getting started, go to http://CoppellFitness.com
If you live or work in Coppell, Valley Ranch, Irving, Lewisville, Las Colinas, Carrollton, Flower Mound, Grapevine, Addison, Corinth, Highland Village, Dallas, and Farmers Branch, the Coppell Group Personal Training is just minutes away from you. Get You In Shapes programs include the Get You In Shape Group Personal Training, 24 Day Challenge, sports specific training, weight loss programs, Corporate wellness plans, nutrition plans, core fitness training, strength training, toning and more. Clients include athletes (golf, basketball, tennis, football, track, baseball, baseball, volleyball, and softball) corporate executives, professionals, weekend warriors, cheerleaders, dancers, models, stay at home moms, and anyone looking for results.
Owner Brad Linder, has been featured in numerous newspapers and even as the fitness expert on the news 8 (ABC). Get You In Shape was also featured on The Doctors TV show as one of the top Fitness Companies in Texas. He continues to use the gifts that he has been given to help serve the needs others have when it come to being healthy, losing weight, sports, toning up, and overall fitness.
More information about Get You In Shape at www.getyouinshape.com