Tina Beier is retired and lives in Coppell, TX.
Q: What was your life like before joining the Get You In Shape Program?
Before I joined Get You In Shape I was a sporadic exerciser, at best. It was difficult for me to have the necessary discipline and to hold myself accountable to get it done. I got winded walking up flights of stairs and running wasn't even a consideration – I blamed it on bad knees! I didn't think I was overweight, but got a wake-up call when my oncologist (9 year breast cancer survivor!!) suggested I lose some weight to reduce the chances of the cancer recurring.
Q: Why did you decide to join the Get You In Shape program?


I had been helping the Linder's with the children a couple of days a week since 2015. After Cynthia had Noelle I watched her set her mind to losing the baby weight and regaining her pre-baby fitness level. She set goals, had a plan and followed it. In the back of my mind was my doctor telling me that losing weight was important for maintaining my health. I had also been a member of Get You In Shape back in 2008-2009. When I stepped back and looked at all the facts, the decision was clear – and I signed up.
Q: What was your first impression from the Get You In Shape program?
My first impression of the Get You In Shape program is the sense of community and the supportive environment. Those first few classes were a little daunting. First, because I soon realized how out of shape I was! It was motivating to know that I wasn't expected to "keep up", or do everything exactly the way the veterans did. Modifications for each exercise were always explained and encouraged; resting when I needed to was OK. Everyone welcomed me to the group. The trainers remembered my name, introduced me to my fellow exercisers who were (and are) all so kind. It's easy to get to know the people working out next to you – and to commiserate with them!! It is one giant support network.
Q: What have been some of the tools you have used that have benefited you?
Some of the tools that I've used that have been beneficial are:
Biggest Winner Challenge: This event created friendly competition and a team environment that was supportive, with weight loss as the goal.
Cardio Club: This has helped me to supplement the regular workouts with a varied cardio program that I would never do on my own.
Nutrition System/Journal: This really helped me to understand what I was eating and to make the changes necessary to achieve my weight loss goal.
Q: How is the Get You In Shape program different from other programs you have tried before?
I think Get You In Shape is different from other programs for several reasons. I have not been part of a fitness program that bases all that they do on their Core Values. They are: Community, Servant's Heart, Empower, Give Back and Over-deliver!! The values are not just words on the page, they are the heart and soul of the entire program. The sense of community is awesome – it truly feels like everyone there cares about each other. The team of trainers do serve the clients – whether it is modifying exercises, correcting your form or helping a client figure out the best way to address and injury. Giving back is a huge part of the program. Anyone checking in on Facebook after a workout creates a donation to the Taylor Storch Memorial Scholarship Fund!! The program positively impacts your life not only your health and fitness.
Q: What results and benefits have you experienced in the Get You In Shape Program?
I have been part of the Get You In Shape Program for about a year and a half. It has been so gratifying to track my progress. By combining the exercise with a healthier diet I was able to lose over 15 pounds. My doctor was thrilled at my last check-up. I finally feel like I'm being proactive about my health. About four years ago the bone density test that was part of my physical showed early signs of osteoporosis. This year there were no signs of it – one of the benefits of the weight-bearing exercises that are part of the program. I ran my first mile this summer. I always had an excuse why NOT to try it. Cardio Club has increased my endurance and shown me that I am able to run. P.S. – the weight loss took care of my bad knees. My strength and balance are much improved. I can clearly see a change in my strength level. Whether I am exercising or just doing things in daily life, I can work out at a higher level without getting tired and find that daily chores are just easier and less tiring. The core exercises have greatly improved my balance which becomes more important as I get older. I feel very fortunate to be part of this wonderful community and am thankful for everyone who is a part of it.
Q: What would you say to anyone looking at this program?
Give it a try – so many people have benefited from the Program!! Why not you too?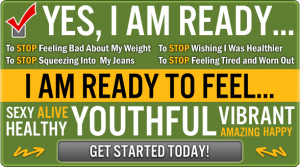 For more information about the Coppell Fitness program and getting started, go to http://CoppellFitness.com
If you live or work in Coppell, Valley Ranch, Irving, Lewisville, Las Colinas, Carrollton, Flower Mound, Grapevine, Addison, Corinth, Highland Village, Dallas, and Farmers Branch, the Coppell Group Personal Training is just minutes away from you. Get You In Shapes programs include the Get You In Shape Group Personal Training, 24 Day Challenge, sports specific training, weight loss programs, Corporate wellness plans, nutrition plans, core fitness training, strength training, toning and more. Clients include athletes (golf, basketball, tennis, football, track, baseball, baseball, volleyball, and softball) corporate executives, professionals, weekend warriors, cheerleaders, dancers, models, stay at home moms, and anyone looking for results.
Owner Brad Linder, has been featured in numerous newspapers and even as the fitness expert on the news 8 (ABC). Get You In Shape was also featured on The Doctors TV show as one of the top Fitness Companies in Texas. He continues to use the gifts that he has been given to help serve the needs others have when it come to being healthy, losing weight, sports, toning up, and overall fitness.
More information about Get You In Shape at www.getyouinshape.com