Sheila Koski is a Health and Wellness Account Manager for Kimberly Clark Professional. She lives in Coppell.
Q: What was your life like before joining the Get You In Shape Program?
Very busy! I'm a single mom of 12 year old twin daughters and don't have a lot of local family support. Keeping up with kids, my career and the house doesn't allow much time for myself. I couldn't figure out how to work out, along with everything else, but I knew as my girls got older I had to start doing something for me.
Q: Why did you decide to join the Get You In Shape program?
When the pandemic hit, my work schedule slowed down and my kids were doing virtual school with no afterschool activities. I knew I had to seize the moment! I saw an advertisement online for the program and thought I'd give it a try. I liked that it was a faith based company and for older people!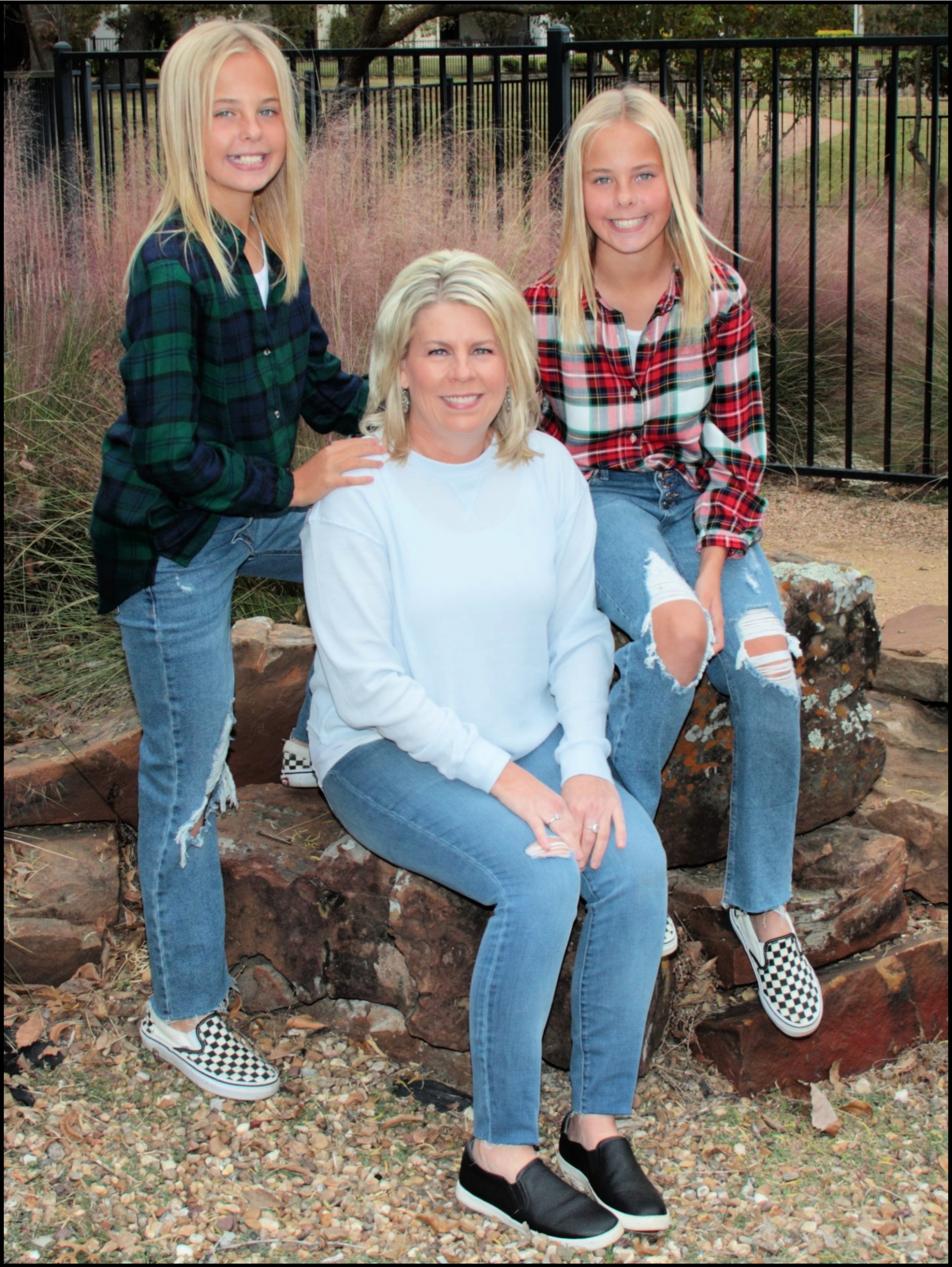 Q: What was your first impression from the Get You In Shape program?
The experience has been excellent; from my first assessment with Brad, to going to my first class, and then moving to the 5:30am! Everyone is super friendly and you can do the exercises at your own level. I LOVE that the sessions are different every time and all I have to do is show up!
Q: What have been some of the tools you have used that have benefited you?
Brad and the My Coach app. He's helped me add just a few things to my daily routine that have made a difference, like drinking more water and eating more protein. I use the My Coach app to log my meals as much as I can and it helps keep me on track.
Q: How is the Get You In Shape program different from other programs you have tried before?
It's all seasoned people like me! The same people show up to the classes so you start to develop relationships. The trainers show you different levels of doing the exercises. I've had back problems all my life and when I hurt it again in November, Billy showed me how to modify the exercises so I could still come to class and do the things that I was able to.
Q: What results and benefits have you experienced in the Get You In Shape Program?
I feel so much better physically; stronger, more firm, and I have more energy. I'm more comfortable wearing certain clothes and I cut my blood pressure medicine in half! I'm proud of myself for finally making this commitment and also showing my kids that taking care of yourself is important.
Q: What would you say to anyone looking at this program?
Just try it! Everyone will welcome you and help you feel comfortable. There are people of different ages, sizes and abilities! After the first class, I'm confident you'll be so glad you did!
For more information about the Coppell Fitness program and getting started, go to http://CoppellFitness.com
If you live or work in Coppell, Valley Ranch, Irving, Lewisville, Las Colinas, Carrollton, Flower Mound, Grapevine, Addison, Corinth, Highland Village, Dallas, and Farmers Branch, the Coppell Group Personal Training is just minutes away from you. Get You In Shapes programs include the Get You In Shape Group Personal Training, 24 Day Challenge, sports specific training, weight loss programs, Corporate wellness plans, nutrition plans, core fitness training, strength training, toning and more. Clients include athletes (golf, basketball, tennis, football, track, baseball, baseball, volleyball, and softball) corporate executives, professionals, weekend warriors, cheerleaders, dancers, models, stay at home moms, and anyone looking for results.
Owner Brad Linder, has been featured in numerous newspapers and even as the fitness expert on the news 8 (ABC). Get You In Shape was also featured on The Doctors TV show as one of the top Fitness Companies in Texas. He continues to use the gifts that he has been given to help serve the needs others have when it come to being healthy, losing weight, sports, toning up, and overall fitness.
More information about Get You In Shape at www.getyouinshape.com