Ruth Waits is retired as of August 2020 and she lives in Carrollton, TX.
Q: What was your life like before joining the Get You In Shape Program?
There certainly wasn't any formal exercising prior to GYIS. Retiring during the pandemic has been interesting. I found I was cooking comfort foods, gaining weight and being too sedentary.
Q: Why did you decide to join the Get You In Shape program?
I started to notice I was losing physical strength and balance. I have a neuro muscular disease and knew I needed to do everything possible to work on keeping my physical strength. An ad on Facebook popped up and I liked the idea of exercising outdoors in a group setting.
Q: What was your first impression from the Get You In Shape program?
Initially it was a lot of new information to process at the beginning but once I got started, I was really impressed by the knowledge and encouragement from the trainers. Everyone has been so supportive and welcoming. Lots of fun camaraderie!
Q: What have been some of the tools you have used that have benefited you?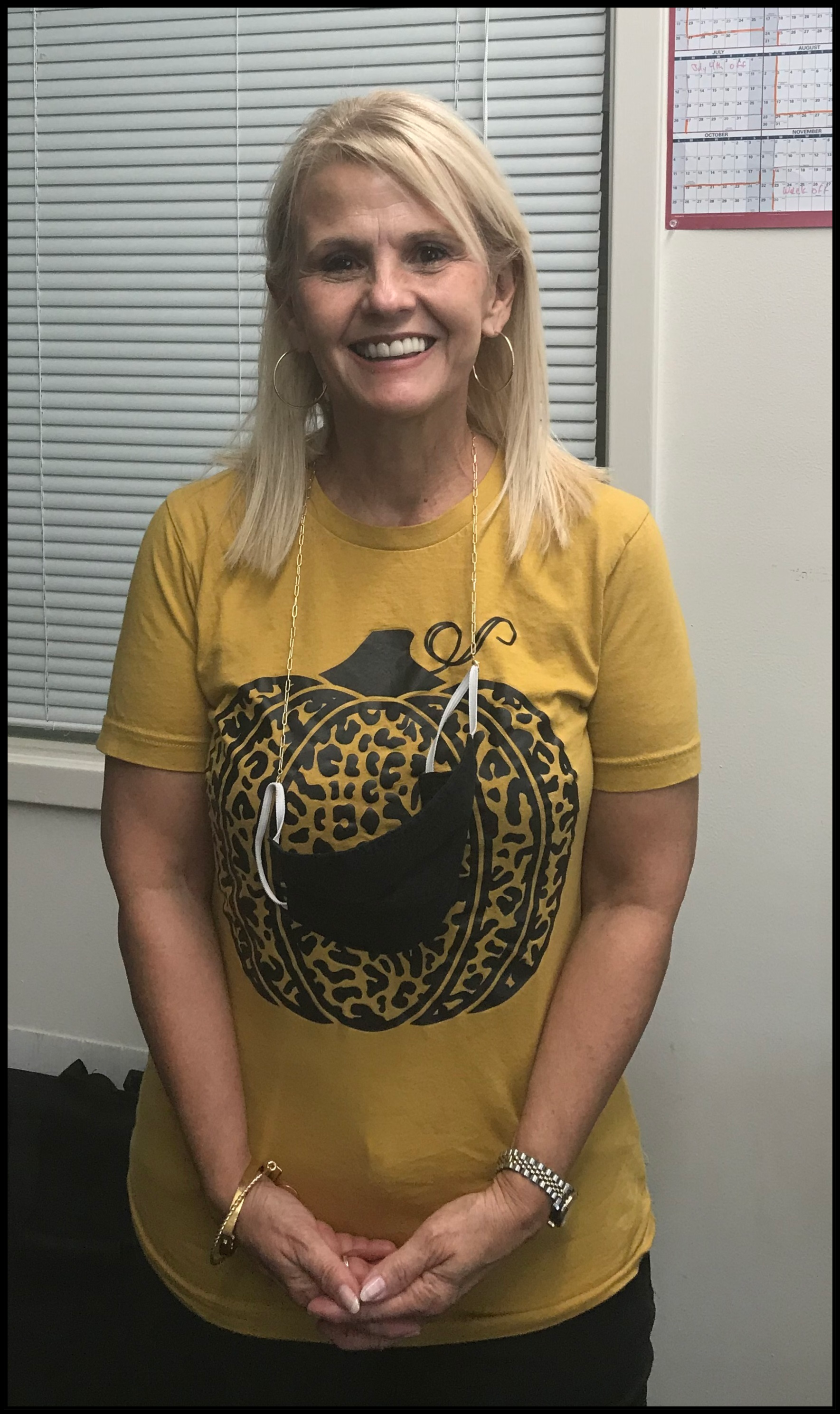 The GYIS My Coach App, attending in-person classes, educated training staff, meal planning and walking four days a week.
Q: How is the Get You In Shape program different from other programs you have tried before?
Honestly this has been my first formal fitness program and I have felt incredibly welcomed. All of their exercises are modified depending on your ability. You never feel pressured or judged but encouraged to be active. They provide all the tools to be successful – weights, nutrition, accountability and support.
Q: What results and benefits have you experienced in the Get You In Shape Program?
My doctor has decreased my medication in half. My strength and balance have increased. I have lost seven inches and five pounds.
Q: What would you say to anyone looking at this program?
DO IT! Start the journey towards your goal! This program is designed for anyone at any age or fitness level. They supply you with everything necessary and make it fun along the way.
For more information about the Coppell Fitness program and getting started, go to http://CoppellFitness.com
If you live or work in Coppell, Valley Ranch, Irving, Lewisville, Las Colinas, Carrollton, Flower Mound, Grapevine, Addison, Corinth, Highland Village, Dallas, and Farmers Branch, the Coppell Group Personal Training is just minutes away from you. Get You In Shapes programs include the Get You In Shape Group Personal Training, 24 Day Challenge, sports specific training, weight loss programs, Corporate wellness plans, nutrition plans, core fitness training, strength training, toning and more. Clients include athletes (golf, basketball, tennis, football, track, baseball, baseball, volleyball, and softball) corporate executives, professionals, weekend warriors, cheerleaders, dancers, models, stay at home moms, and anyone looking for results.
Owner Brad Linder, has been featured in numerous newspapers and even as the fitness expert on the news 8 (ABC). Get You In Shape was also featured on The Doctors TV show as one of the top Fitness Companies in Texas. He continues to use the gifts that he has been given to help serve the needs others have when it come to being healthy, losing weight, sports, toning up, and overall fitness.
More information about Get You In Shape at www.getyouinshape.com