About Get You In Shape
Core Values:                                                                          
Community: Create a positive and healthy environment that promotes motivation, encouragement, accountability and inspiration.
Servants Heart: Serve each person wherever they are on their health and fitness journey.
Empower: Help motivate each client to live healthy lifestyle so they can pay it forward.
Make a Difference: Use our God-given gifts to help our community and worthy causes.
Over-Deliver: Provide a service that goes above and beyond the typical fitness program
Mission Statement:
We provide Scientific based health and fitness solutions to its clients by delivering outstanding experiences.
We accomplish this mission by educating the community
by delivering RESULTS DRIVEN programs
by HELPING those who want to be helped
by acting in a manner that brings out the best in others
and by ENRICHING THE LIVES of those with whom we come in contact with
Brad and Cynthia Linder are the owners of Get You In Shape in Coppell, TX.
As a former professional basketball player, Brad utilized the knowledge attained from a Master's degree in Health, Kinesiology, and Sport Studies, to optimize his performance. With an extensive background in fitness and nutrition, he naturally wanted to share this knowledge with others as he entered into the health and fitness field. Since 1999, Brad has been able to help thousands of participants and clients. Brad has created and produced the Get You In Shape DVD and has been featured as the fitness expert on television and in newspaper articles. Brad has pioneered a high intensity boot camp called Get You In Shape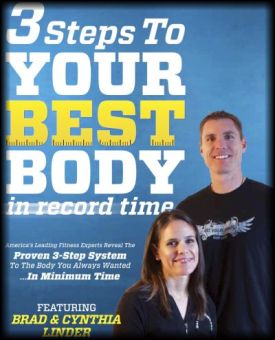 Boot Camp, which has received rave reviews. It was featured in The Obama Diaries, by Laura Ingraham.
Cynthia Linder is a former schoolteacher with a Masters Degree in Special Education. She has learned firsthand how to drop dress sizes and get in shape. Struggling for most her adult life to eat healthy and maintain a lifestyle of fitness, she met Brad in 2004. She is now a walking testimony going from a size 10/12 to a size 4/6 and keeping it off.  Cynthia has a huge desire to help others by motivating, encouraging, and inspiring others to reach for their goals.
Brad and Cynthia's fitness business, Get You In Shape, has grown into one of the leading fitness companies in the Dallas area.  What started as one man's mission has grown into a business that offers fitness boot camps, corporate wellness, private training, and nutritional programs. Clients range from high-end millionaires to dedicated housewives. The simple approach of Get You In Shape is to educate, encourage, motivate, and inspire clients to achieve their personal goals. Because of this comprehensive approach to health and wellness, Get You In Shape is ranked in the top tier of fitness businesses in the Dallas, Texas area.

Brad and Cynthia Linder, owners of Get You In Shape, recently joined a select group of the world's leading health and fitness entrepreneurs to co-write the health and fitness book titled, 3 Steps To YOUR BEST BODY In Record Time:America's Leading Fitness Experts Reveal The Proven 3-Step System To The Body You Always Wanted…In Minimum Time. On the day of release, 3 Steps To YOUR BEST BODY skyrocketed to best-seller status on Amazon.com, reaching as high as #69 overall in the Amazon Top 100.  The book reached #1 in both the Quick Workouts and Weight Training Categories, while reaching #3 in the Exercise and Fitness category and #24 in Health, Mind and Body category.
Owner, Brad Linder
M.S. Health and Kinesiology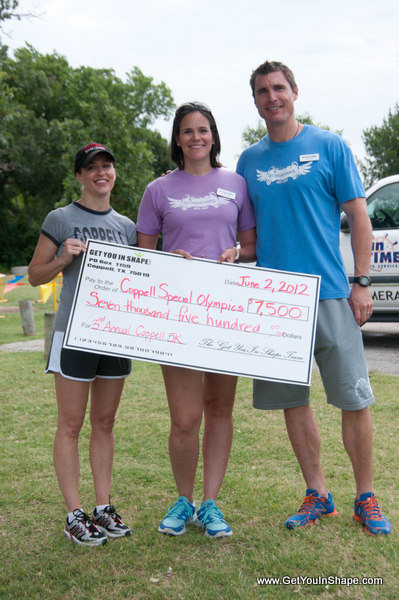 B.S. Health and Physical Education
N.A.S.M Certified Personal Trainer
CrossFit Level 1 Trainer
CrossFit Mobiliy Seminar
Cooper Institue – Pregnancy and Exercise
RRCA Certified Coach
Certified Resistance Band Trainer
Best Selling Author
Each month, the Get You In Shape program analyzes weight loss from the fitness clients, creates a positive environment for healthy support and camaraderie among participants.
Brad also conducts fitness and nutrition seminars, lunch and learns, onsite corporate fitness programs, and 24 Day Challenge Contests.
Brad has been blessed with gifts to help people look, feel and perform better on a daily basis and his passion is to help as many people as he can. In order to support that passion, he has built a team of like minded trainers to help carry out the Get You In Shape Core Values.
Coppell Personal Trainer and Coppell Boot Camp. If you live or work in Dallas, Lewisville, Irving, Las Colinas, Flower Mound, Grapevine, Carrollton, or other Dallas cities, this program is close to you.
---