Dallas Personal Trainers and Coppell Fitness Training  from Get You in Shape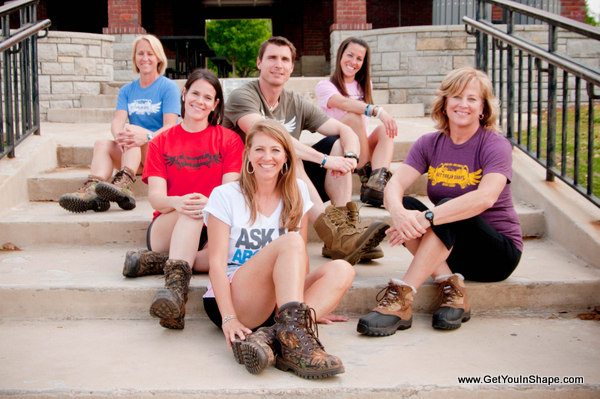 Get You In Shape's Founder, Brad Linder, hand selects each Certified Personal Trainer to fit the TEAM of trainers that all work together to help each and every client reach their goals. Get You In Shape's personal trainers are committed to serving their clients and the needs of others to make health and fitness a lifestyle.. Each Certified Personal Fitness Trainer has a top certification with extensive experience in health and fitness. They all must have a passion to help others achieve their goals.
Tarah West
Get You In Shape Coach
Tarah started  24 Day Challenge in October 2011 with her family. This is where her journey began. She knew she needed a change after completing her first year of college and the 24 Day Challenge was the kick start that she needed. You can see the before picture of the Challenge below. She ended up losing 12.4 pounds on the 24 Day Challenge which really gave her the confidence that she could continue on.
Tarah started the Get You In Shape boot camp in December of 2011. She joined just a few months after her parents,  Kenny and Laura West ( who just celebrated one year with us ). In February, she added the Get You In Shape Cardio Club to help her continue reach her goals.
Tarah has lost over 55 pounds since starting with a combination of good nutrition, Advocare nutritional products, and the Get You In Shape Fitness program. Over the course of her journey, Tarah's passion for health and fitness grew to the point to where she is now wanting help others look, feel and perform better.
Tarah has spent time studying kinesiology at Dallas Baptist University and is now studying to receive her personal training certification through the International Sports  Sciences Association (ISSA). Tarah hopes to make fitness a career and is looking forward to the future in that field.
Tarah's journey will certainly be able to inspire folks and be able to help others reach their goals.
Here is a before and after picture of Get You in Shape Trainer Tarah west along her journey.