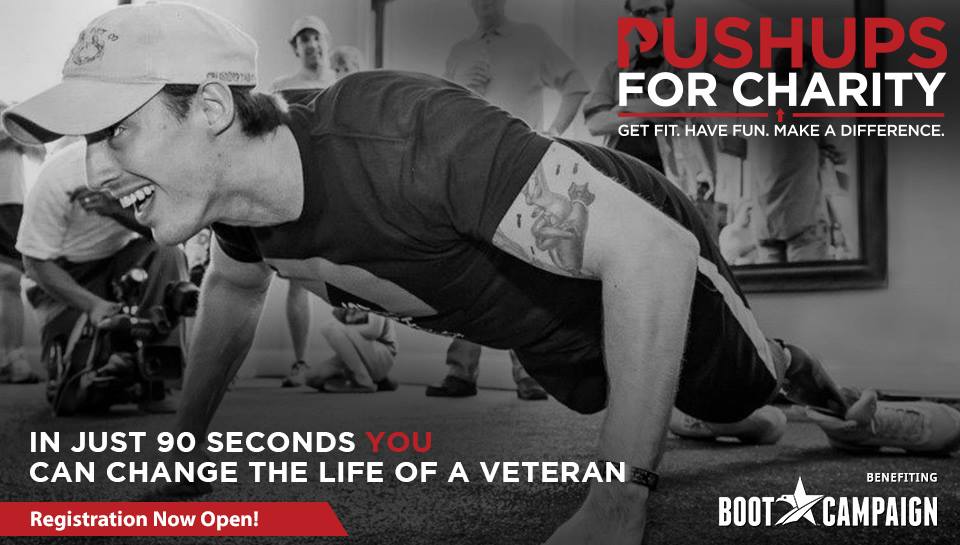 Starting on Armed Forces Day, May 17th, Americans throughout the U.S. will show their support of the 1.4 million men and women who are currently serving by completing as many pushups as they can in 90 seconds.
Coppell Pushups For Charity
May 17th, 2014
Coppell High School
9:45-10:00am  Registration
10:00am-11:00am
Sign up by:
1. Go to Pushups For Charity website here.
2. Click – "Find and event" at the top of the page
3. Click on the state of Texas
4. Click "Participate" if you want to be a part of the event or "Donate" if you just want to make a tax-deductible donation.
Each pushup completed raises much needed funds for Boot Campaign ®, a national nonprofit that promotes patriotism, raises awareness and provides vital assistance for our nation's heroes.
The Boot Campaign ® provides assistance to our military and their family members through six key initiatives: Jobs, Housing, Wellness, Education, Urgent Assistance and Family Support.