Dallas Personal Trainers and Coppell Fitness Training  from Get You in Shape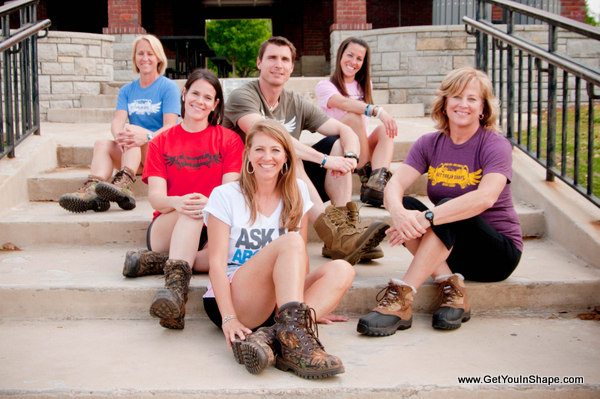 Get You In Shape's Founder, Brad Linder, hand selects each Certified Personal Trainer to fit the TEAM of trainers that all work together to help each and every client reach their goals. Get You In Shape's personal trainers are committed to serving their clients and the needs of others to make health and fitness a lifestyle.. Each Certified Personal Fitness Trainer has a top certification with extensive experience in health and fitness. They all must have a passion to help others achieve their goals.
Get You In Shape Director of Operations.
Certified Personal Trainer – Kristi Walthall
International Sports Sciences Association (ISSA) certification
CrossFit Level 1 Certification
Personal Trainer, Kristi Walthall, currently leads and assists the Get You In Shape Fitness Boot Camps.
Kristi Walthall has worked as coach and special education teacher in the Coppell School District in the past.  She has always been a fitness minded individual who loves to find ways to challenge others to be fit through working out and living a healthy lifestyle. Kristi worked with Cynthia in the special education department at Coppell Middle School East and always loved hearing the success stories from the boot camp program. In May of 2010, Kristi began working with Brad and Cynthia and has truly enjoyed celebrating many success stories with the participants in such a short time.
She started training with Get You in Shape in May 2010 working with the Kid's Fitness Boot Camp. With her middle school coaching background, she enthusiastically pursued the opportunity to work with the kids.  When the kid's month was complete, Kristi wanted to continue training and she joined the team and began training the adult boot camps. She has worked with the new participants and many returning participants and encouraged them along the way to do the best they can do.
Kristi has always worked out throughout her life and felt confident that she was in good shape. However in just a month of working out with the Get You In Shape program, Kristi lost an additional 2 inches and 3 pounds! She believes the program can produce results for all kinds of people whatever their current fitness level may be.
Kristi is Get You In Shape's Director of Operations. She leads the Get You In Shape Cardio Club, the odd-day program Get You In Shape designed to complement the Fitness Boot Camp. She is a 24 Day Challenge coach and also is in charge of the kids fitness program.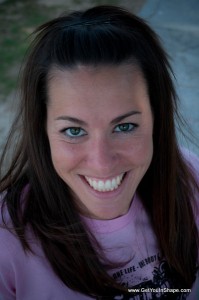 Kristi follows the Get You In Shape total program outline (eating right, taking Advocare nutrition, and exercises consistently) which makes her a great coach to help others. Kristi is very passionate about what she does and have a lot of energy in which everyone feeds off.
Kristi graduated from Texas Christian University in May of 2007. She grew up in Odessa, where much of her family remains. She has one sister, Keri, who is a school psychologist in Lawrence, Kansas.