Coppell Personal Trainer
Dallas Personal Trainers and Coppell Fitness Training  from Get You in Shape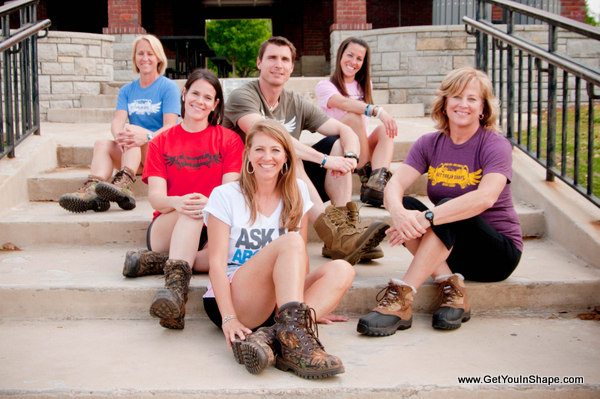 Get You In Shape's Founder, Brad Linder, hand selects each Certified Personal Trainer to fit the TEAM of trainers that all work together to help each and every client reach their goals. Get You In Shape's personal trainers are committed to serving their clients and the needs of others to make health and fitness a lifestyle.. Each Certified Personal Fitness Trainer has a top certification with extensive experience in health and fitness. They all must have a passion to help others achieve their goals.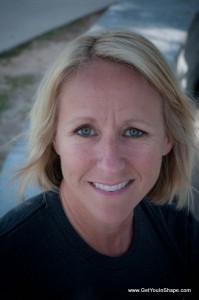 Julie Smith
Certified Personal Trainer
Copper Institute
CrossFit Movement and Mobility
Julie Smith was inspired to become a personal trainer after participating in the Get You In Shape program since October of 2009.  She earned her Personal Trainer certification in 2010 and is currently assisting with Get You In Shape Fitness Boot Camps.
Julie works as a marketing consultant by day, spending many hours on the phone with clients and behind the computer writing marketing plans. Before joining Get You In Shape, her workout routine was the classic "weekend warrior" with limited time for exercise Monday-Friday and long, hard workouts on the weekend. Just two weeks after participating in the Get You In Shape program, Julie found she had more energy and higher endurance. For her, Get You In Shape was the best way to maximize her workout time with the perfect balance of strength and cardio training.
Julie has had a lifelong commitment to fitness and a love of physical activity. As a youth, she was involved in ballet and competitive gymnastics, and was a gymnastics coach. She has trained for and completed a half-marathon, two sprint triathlons and numerous 10Ks.
A resident of Coppell since 2000, you will often see Julie and her son, Matthew, out on the greenbelt enjoying bike rides and running together. One of her favorite aspects of Get You In Shape is the opportunity to meet and connect with other people in the community.
Julie continually seeks out information on health and fitness, attending classes and reading books on nutrition and positive psychology. Her long-term goal is to help other people, especially children, discover and enjoy the benefits of a fitness-oriented lifestyle.