Dallas Personal Trainers and Coppell Fitness Training  from Get You in Shape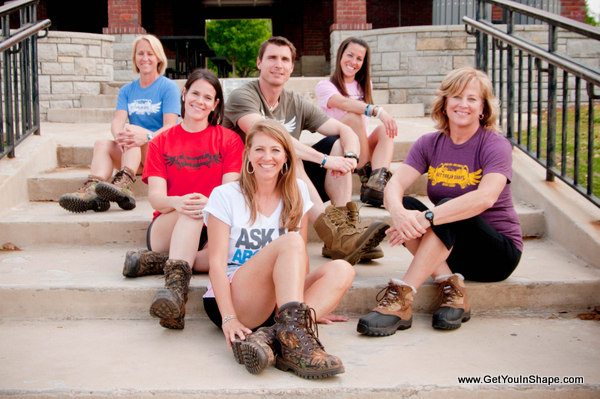 Get You In Shape's Founder, Brad Linder, hand selects each Certified Personal Trainer to fit the TEAM of trainers that all work together to help each and every client reach their goals. Get You In Shape's personal trainers are committed to serving their clients and the needs of others to make health and fitness a lifestyle.. Each Certified Personal Fitness Trainer has a top certification with extensive experience in health and fitness. They all must have a passion to help others achieve their goals.
Chaney Respondek
Certified Personal Trainer
Cooper Institute Certified
Personal Trainer, Chaney Respondek, currently leads and assists the Get You In Shape Fitness Boot Camps.
Chaney Respondek has been working as a speech pathologist for the past seventeen years.  She spent several years trying to find a way to provide motivation in her workouts. In 2008 Chaney began working out in the Get You In Shape boot camp program after hearing from a coworker, Cynthia Linder.
Several months after starting the Get You In Shape Boot Camp, she loved the program so much that she wanted to help other experience the same benefits as she experienced. Chaney soon began helping out in the new boot camp participants in the program and really enjoyed meeting all the new clients.  In 2010 Chaney obtained her certificate as a Certified Personal Trainer by the Cooper Institute.
Chaney has lost about 15 pounds after her initial start.  She has also utilized the 24 Day Challenge provided by Get You In Shape in order to lose additional pounds and participate in a healthier lifestyle.  Her favorite thing about Get You In Shape is the ability to be outdoors and the flexible schedule that Brad and Cynthia offer her to be on the Get You In Shape team of personal trainer's.
Chaney cares for the people within the Get You In Shape Boot Camp.  She has seen many people come in during the first week of boot camp and go on to achieve amazing results and begin a journey to a healthier lifestyle.
Chaney has lived in the Coppell area since 2003.  She has worked in the Coppell school systems since 1997.  She is well supported by her husband Bart who has provided encouragement to find a way to be more active.  They have two boys in Middle school and High school that are proud of their mother's achievements.