Get You In Shape wants to celebrate Valentine's week with you by giving away a Free Week for anyone to come out and see why we have been the top fitness program in Coppell since 2007.
Anyone can sign up, but we are only allowing the first 20 people to secure a spot to get in FOUR Free Workouts from Get You In Shape during Valentine's week. Get You In Shape has been rated by The Doctor's TV show as one of the top personal training companies in Texas (see the Story here).
The Scoop!
What – Four Free Valentine's Week Workouts at Get You In Shape during the week for any new clients of Get You In Shape
When – February 11th-15th
How to Secure a spot – click on the image below and the FIRST 20 sign ups will get in
Details – More in depth information about our program is below. Q & A is on the sign up page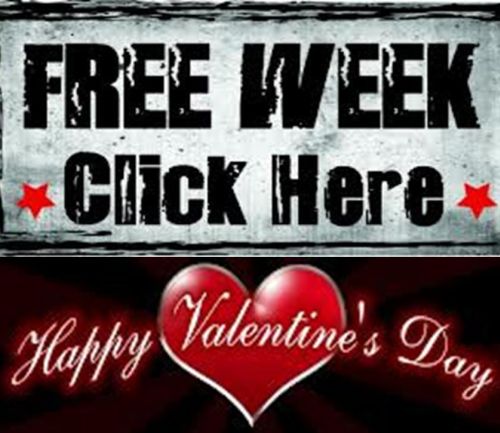 Success Stories From Get You In Shape
Hi, my name is Cathy Edgington. I am the CEO of a safety awareness and recognition company in Dallas, TX. I am 45 years old and I have two children, 5 and 8. I live in Coppell and I have been taking the Get You In Shape Boot Camp for about a year. I have lost 30 Pounds and 40 Inches! UNBELIEVABLE! That's just a bonus because I really just signed up to improve my health. The payback as been magnificent. I have more energy, I can keep up with my kids, I am fighting diabetes in my family. I feel WONDERFUL. Everyday is just a new beginning and I wake up with more energy and ready to start the day. I am going to continue this Boot Camp as long as it's offered because it make me feel so good and it offers so much balance to my life.

Jorge Lost 94 Pounds with Get You In Shape

I started the Get You In Shape at 296 pounds. I started with the  24 Day Challenge. I then joined the Get You In Shape Coppell Boot Camps. It was challenging but saw great results to stay motivated. I moved to Vancouver after about 6 months after starting with Get You In Shape when I had made great progress. I was down 50 pounds in just 6 short months. I continued to follow the Get You In Shape Program (nutrition and exercise program), I have been able to continue to make progress on my fitness goals. Last time I weighed, I weighed 210 (that would be 84 Pounds Lost!) and this has been something that has just been gradually by following the Get You In Shape principles.
Jorge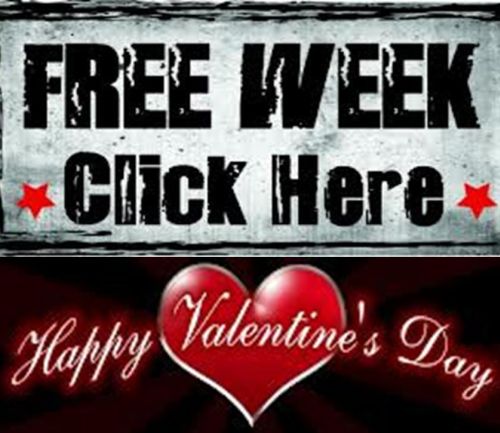 Sign Up Below For Valentines Week Workouts
Leslie Brown from Coppell, TX Lost 26 Pounds in 2 months
Hi, this is Leslie Brown from Coppell, TX. I just finished my second month of the Get You in Shape Coppell Boot Camp. I have lost 26 pounds and 2 dress sizes and I have TONS of ENERGY. Thanks Brad


Scott Woodby of Coppell, TX – 50 Pounds lost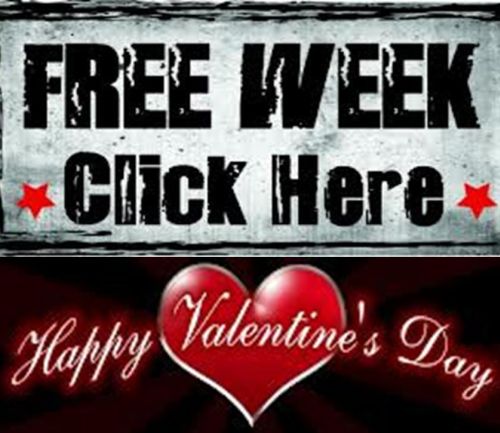 Scott Woodby Lost 50 Pounds in 6 Months!


Scott Woodby
1. Basic Information
Scott Woodby
National Sales Manager; CCF Brands
Coppell, Texas
Began GYIS in April 2010
2. Where you were at in your life before Get You In Shape?
I was at least 30-40 lbs. over weight and very out of shape; walking a mile was difficult.
3. Why you decided to join Get You In Shape?
I knew that I needed to make a lifestyle change to avoid medical issues and have a longer, happier life. I saw the boot campers weekly as I drove by the park; I knew that a fad diet was not what I needed.
4. What was your first experience or first impression with Get You In Shape?
I instantly felt "at-home" with the trainers, I was glad this was not a military style boot-camp. I was encouraged to work at my own pace and "listen to my body"; the first few weeks were not easy, but I started seeing results right away and that gave me the incentive I needed to eat right and be consistent in attendance. I do travel some, so the DVD was helpful when I missed the M-W-F workouts.
5. What are some of the tools from the Get You In Shape program you have used that has helped you? The biggest helps to me are:
The Food Journal – It made me think about what I was eating and make better choices.
Accountability Calendar – Helped me drink more water and help me accountable to attend work-outs
The "Tips of the Week" – Tried new food/recipes; importance of fiber; importance of water…lots of great and easy tips.
6. How has the Get You In Shape program helped change your life? What are the results that you have achieved from the Get You In Shape program and how have we played a role in your results? I have lost 45-50 lbs since April
I make better choices about food
I eat smaller portion sizes
Clothes fit better, I look better, I feel better (both physically and mentally).
I know the key is two fold: Proper diet AND exercise…not one or the other. I continue to make goals, I am not done. I need to prove to myself that I can maintain this weight loss for the long haul – GYIS will be a big part of that!
Marie Azcona


1. Basic Info: My name is Marie Azcona, I am an administrative assistant, and live in Irving. I have been in the Get You in Shape program since June.
2. Where you were at in your life before Get You In Shape?
Before GYIS, I was in a pretty bad place, both physically and mentally. I weighed about twice what I normally should and I usually felt pretty bad about myself. Sadly, many times the highlight of my day was coming home from work and watching a recording of a favorite TV show while eating ice cream. And even worse, I would do this in secret when no one was watching. I have tried tons of different weight loss plans, and the few that did seem to work, were a short term fix and were usually followed with even greater weight gain. Honestly, I was starting to think I would never lose the weight and dreaded dealing with feeling embarrassed, tired, restricted, and missing opportunities—all due to my weight.
3. Why you decided to join Get You in Shape?
I turned 50 this year, which made me realize that time was running out for me to get healthy. I always thought that I could start next week or when some kind of event would be over, but year after year went by and my weight just grew and grew. I would avoid mirrors and cameras and was actually in denial about how I really looked and felt. Turning 50 made me take a serious look at what was going on and it scared me to know that it would only get worse. Recently, doctors had warned me that if I didn't get the weight off, I should expect to have diabetes soon and was already at risk for stroke and heart problems. I knew that I had a small window of opportunity to avoid these problems.
4. What was your first experience or first impression with Get You in Shape?

I was actually terrified the night before I started boot camp, but I am so glad that I did not give into that fear, and went anyway. Unlike other exercise classes that I have gone to, the personal trainers actually took the time to meet you and would even remember your name. I was also relieved to see how the new beginners are started out in a separate group, which helps you receive extra help and more one on one instruction, and honestly, just makes you feel more comfortable. The instructors are great! They explain the workouts very well and are patient, kind, motivating, encouraging, and supportive. It was obvious to me that this was not just a job for them, but that they are truly committed to helping you get in shape. At one point, when we were running, (which was the first time that I had run in many, many years, and was actually always really bad at it anyway), the personal trainer came up and asked me how I was. Honestly, I wanted to cry, since I felt that I would probably have to quit since it was very hard for me to run. She assured me that I should go at my own rate, and that she could guarantee that I would get better. I was shocked to find out that she was right! The other day I ran a mile and didn't stop! That was a miracle for me! But, I would have never known that I could do it, if I hadn't stuck with it. The boot camp pushes me more than I would ever do on my own and it feels so good when I am able to accomplish things that I never thought I could do before.
5. What are some of the tools from the Get You In Shape program you have used that has helped you?
One of the most important tools that the Get You in Shape program has given me, is a sense of accountability. When you are not there, someone will notice and I found that it is easier to go workout than to have to explain why you were not there. It is very hard for me to work out on my own. I have also benefited from the regular schedule that is helping me turn my workouts into a habit versus a daily decision. The regular intervals set for weighing and measuring also help motivate me to do well, since I know that that day is fast approaching, so I'd better stay on track. I've tried the 24 Day Challenge and had great results, which included learning to eat better by becoming more organized with planning ahead and actually thinking before eating. All of this is helping me become more disciplined, which helps me in all kinds of other areas as well. I've also taken advantage of some of the contests that have earned me free and discounted months of boot camp, which is great! I've also taken advantage of the info that is sent via regular emails. I've tried some of the tips on meal planning, which helped save time and money. I've also enjoyed the motivational stories and videos that help me get control of my mental thoughts. This program is not the usual situation where you go to a one hour workout and then you are on your own until the next time you show up. Get You In Shape supports your overall health with all kinds of information and tips on healthy eating, exercising, and mental focus.
6. How has the Get You in Shape program helped change your life? What are the results that you have achieved from the Get You in Shape program and how have we played a role in your results?
From the Get You In Shape program, I have lost 45 pounds and 44 inches in 6 months! At first I was very embarrassed to exercise in front of others, fearing what they would think since I was extremely overweight. At a support function given by Get You In Shape, called "Women of Strength," we were discussing issues that affect or mental outlook. I mentioned by embarrassment in the meeting and one of the instructors was so compassionate and helped me change my attitude about that. And, it was surprising to see that others in the group voiced that they had felt the same way at first, but overcame it. I now look forward to "doing" something versus "watching" something. I feel more athletic, and want to use that new strength and energy. I now regularly take the stairs instead of the elevator and walk faster to continue my improvement. I even wrestled with one of my grandkids recently, versus watching them wrestle! This past 4th of July I actually raced my grandkids to the lake (and they were in a car!). They got such a kick out of this, it made me feel so good! I have a whole different outlook, and Get You In Shape's continuous support, with information, physical activity, and even mental outlook has caused this change.
7. ADDITIONAL COMMENTS:
When I started the program, my desire was for weight loss. But now that I have started accomplishing that, I have realized that the change in the way I feel has been much, much more gratifying! I have started to accomplish something even much more important. I am starting to actually feel good about ME! That is something that I haven't felt for a very long time, and sadly, I didn't realize how badly I actually did feel about myself. When I started accomplishing things that I never thought were possible, I realized that I had been putting restricting labels on myself that had only held me back from being the person that I actually am. Even though people would compliment me on the weight loss, I couldn't see myself as successful. I was afraid that they would later realize that I was the loser that I felt that I was. I have always had a hard time accepting compliments; I felt that I was this fake that would later be discovered and I would face humiliation. Now, I am learning to stop dreaming about that thinner person I want to be, but to actually be that person, or even a better person than I thought could be possible. This past Thanksgiving, as we were mentioning what we were thankful for, my son gave thanks for his mom, who had gained confidence. I have also heard that my husband constantly brags about me! It doesn't get better than this! Get You In Shape has brought about in me is the CHANGE in the way that I see myself.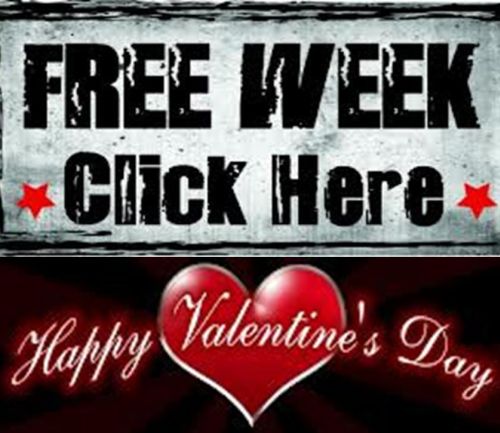 Easily Lose Weight… Trim Body Fat… Increase Energy… Gain Self-Confidence… Get Inspired by others… Get Motivated by Others… Fire up your bodies fat-burning furnace… Discover what, when, and how to eat…Follow a Proven "Program" that everyone is loves… and gives you guaranteed results…
Hello,
You know the girls and boys from high school, the one who was always lean….was in shape… was the star athlete… effortlessly ate well and healthy… and everyone seemed to like them?
… The one who made it look so easy—as if she didn't have a worry in the world?
They had THE KNACK.
And you don't have to hope and pray that you have it too—because you're about to discover how you can get it –quickly and easily!
When YOU get THE KNACK, the things that used to be hard for YOU no longer matter:
The Energy you need to get your daily "to do" list FINISHED because now you have energy, enthusiasm, and drive to get it done to get it done…the energy to handle every obstacle to handle and capitalize on every opportunity.
The confidence to take chances, succeed in daily assignments, and make new friends-becoming the leader you always wanted to be.
The self-esteem to stand up for yourself and stand by your decisions to take control of your unhealthy habits.
The ambition and motivation to want to WORKOUT and EXERCISE, to "kick butt" and "take names" in everything you do..
… Believe me—I KNOW what a difference "THE KNACK" can make!
Who I Am, Why You Should Listen To Me, And How
I Can Help YOU??
My name is Brad Linder, and I run the most popular, most talked about, and most results-driven fitness boot camps in the Dallas, TX area and in Coppell, TX. Since 2007, Get You In Shape has helped over 2000 participants in our nutrition services and fitness programs. To date, our program has produced amazing results. Over 6,800 inches and over 2,800 pounds lost! As a fitness and nutrition guru, I help my clients reach their health and fitness goals through different means to help encourage and motivate each client to reach their goals. I have recently be featured on ABC as a fitness expert.
I know how getting in shape and living a healthy lifestyle can be a trying process. I design nutrition and fitness programs for individuals and groups to help make that process easier. My approach is to educate, encourage, and motivate the client to empower themselves, gain confidence, and change their lifestyle. Those, along with my comprehensive approach to wellness, distinguish me at the top tier of certified personal trainers and nutrition consultants in Dallas, TX and Fort Worth, TX. With a focus on a comprehensive approach, supportive encouragement, and being available to all of my clients, I assist and direct each of his clients to get in shape and stay healthy.
As a former professional basketball player, I utilized the knowledge attained from a Master's degree in Health, Kinesiology, and Sport Studies, to optimize my performance on the court. With an extensive background in fitness and nutrition, I naturally wanted to share this knowledge with others as I entered into the health and fitness field. I believe that each of us are given gifts to use and my gifts are in supporting clients to attain health and fitness goals. I hundreds of clients who would testify to the great results they've experienced.
I have pioneered a high intensity fitness boot camp in Dallas, TX and Coppell, TX, called the Get You in Shape Boot Camp, which has received rave reviews. The boot camp is very different from all the other boot camps out on the market. Our approach is helping make the process fun without yelling, making clients do what they can't do, and bring customer service to fitness and nutrition that clients have not gotten before. Each month, we analyze weight loss from the group, and create a forum for healthy support and camaraderie among the participants. We have 3 Dallas Area locations and we are opening up a 4th on very soon. I also conducts health and wellness seminars for businesses, churches and other organizations throughout the Dallas area.
Get You In Shape has a strong track record of helping clients, just like you, get incredible health and fitness results:
Overweight clients of all ages have lost weight….and gained a tremendous amount of self-esteem and self-confidence through the power of exercise and self-discipline.
Beginner exercisers of all ages who are looking for a plan, a program, and a professional trainer that will help them reach their goals..
Intermediate and Advanced exercisers that are already in shape have come to us needing a new, dynamic, fun, and exciting program that jump-starts their new fitness goals…
Athletes who need to strengthen their core, need cardiovascular endurance, and need resistance training to help with their particular sport…
Shy clients, previously a little shy and timid, have learned to come out of their "shell" , have fun and enjoy life…
Men and Women of all ages, shapes, backgrounds, and histories, come to us to get her body-transforming, supportive, fun, and motivating help they need..
The Get you In Shape Fitness Boot camp is unique and has done all this and more … but now … this spring we can offer YOU something EVEN BETTER!
This SPRING, Give YOURSELF "THE KNACK" …
Give YOURSELF The Awesome Power of:
The Get You In Shape Boot Camp!
Right now! Not later! Instead of worrying about and stressing over how unhappy you are with your health and poor habits – enrich your life with The Get You In Shape Boot Camp!!!
You don't need any previous exercise or nutrition experience, only a strong desire to have fun!
And fun is what we're going to have, here's just a sample of what you will experience at The Get You In Shape Boot Camp…
Weekly Workout Fun! You will be having a blast, exercising with others who are all going at their own pace. Bonding happens when people have similar goals…
Frequent Encouraging Emails! EVERYONE will be encouraged and supported in their journey to a new life. Who doesn't love purchasing a smaller size of jeans or a dress…
A Workout That Is Never the Same! The boot camp programming changes with every workout! You'' never get bored with all the creative and challenging ways to get your body in the best shape of your life!
And that's just the start!
The Get You In Shape Boot Camp is NOT like any other boot camps, there's truly nothing out there like this.
Here's just a sample of what you will experience at The Get You In Shape Boot Camp …

You will develop self-confidence and self-esteem by achieving your individual fitness goals…
You'll feel stronger in mind and body when you can successfully progress to more difficult exercises…
Watch in amazement as your body starts to show more muscle, and self-control as your body strength increases and skillfully controls your movements…
You will learn team work by participating and succeeding with the help of their new friends at the summer camp
You'll be shocked and delighted when you see your body becoming stronger and healthier…because the programming sets you up for guaranteed success…
You'll watch your clothes get more looser and looser…which will gives you with even greater motivation to stay on the right path of good healthy habits (YOU can start planning your new wardrobe NOW!)
Your nutritional knowledge will increase and the ability to make better choices and cook healthier meals!
You'll make new friends who want to look and feel as good as you as it will be obvious to others that you are making some awesome and positive changes in your life.
Watch your self-esteem go up… and… stay up! We can guarantee that you will get the results you deserve. The program is flawless and will help you achieve your goals to make you proud and strong of what you have accomplished and changed.
Watch as you become physically fit and a role model for OTHERS!
Get You In Shape teaches the hot ways to burn more calories in while learning how to properly perform each exercise safely because form is so important when exercising for two reasons:
1. Because proper form will prevent injury and strain… and…
2. Because proper movement ensures that you are isolating the muscle that we are trying to work. Incorrect movement will not allow for the best results possible!
Training your body and mind to change its negative habits will allow you to become smarter and stronger. This is one of the most important things we teach at The Get You In Shape Boot Camp!!!

But that's not….Here are just a few things you will discover after joining the Get You In Shape Boot Camp..…
The benefits of a healthy body helps you to handle stress easily and positively
We'll develop a nutrition plan to help increase energy and performance.
You will learn effective, research-based and safe ways to work your body so that is works for YOU!
Your unique potential will be discovered, explored and developed to its maximum through personal attention with each of our qualified instructors
We'll help you set and reach YOUR health and fitness goals as well as help you make new goals. Once a fitness goal is reached, you always need to aim higher. Get You In Shape will make sure you get there…
You'll love how strong your body becomes ..how your posture improves while you drive, work on the computer and participate in typical daily activities… because you increase CORE strength
You will learn the importance of body control, positioning and progression in orderto challenge your body, always keeping it engaged throughout the entire workout…
You will be flat out pumped and excited about going to workout, there's always something new and fun for to do so that it's always a challenge and it's NEVER boring!
How to lose weight the right way, the healthy way, the permanent way!
The three critical mistakes that most people make when trying to lose weight… and how to avoid them!
The two weight loss keys that will almost guarantee your weight loss!
One aspect of aerobic exercise that will send your metabolism through the roof!
The keys to keeping weight off!
How to "turn-on" your body's fat burning switch… how to " turn-on" your fat burning hormones and "turn-off" your fat storage hormones!
One critical factor that can make the difference between results and no results in your anaerobic exercise!
How to develop toned, healthy, good-looking muscles quickly!
How to exercise for maximal results!
How to make good food choices easier!
How to eat away from home!
How to stay motivated!
How to plan for a lifetime of being fit and lean!
How to plan your eating for success!
Weight loss physiology
More practical suggestions for weight loss
Arranging your day for weight loss
Good "stuff" on motivation
Priming your cells for weight loss
How to super-charge your metabolism so that you're burning more calories 24 hours-a-day!
How to eat the right type of fat to lose weight!
Two things about weight loss success that very few people know!
And much more!