Get You In Shape was started in 2006 by Brad Linder. Fast forward to today, Get You In Shape is the most popular, most talked about, and most results-driven fitness program in the Dallas, TX area and in Coppell, TX. Since 2007, Get You In Shape has helped over 5000 participants in our nutrition services and fitness programs. Group Fitness Boot Camps and the 24 Day Challengeare the two most popular programs that Get You in Shape offers.  Get You In Shape also offers Corporate Wellness and Fitness Programs and also private personal training.
To date, the Get You In Shape program has produced amazing results. Over 6,800 inches and over 2,800 pounds lost! As leaders in the fitness and nutrition arena, Get You In Shape helps each client reach their health and fitness goals through different means to help encourage and motivate each client to reach their goals.
Get You In Shape has been featured on ABC, CBS, the national TV show The Doctor's TV, Dallas Morning News, Fort Worth Star Telegram, and many other media outlet for being gurus when it comes to getting in and health and fitness.
Brad and Cynthia Linder, owners of Get You In Shape, recently joined a select group of the world's leading health and fitness entrepreneurs becoming Best Selling Authors of 3 Steps To YOUR BEST BODY In Record Time:
Get You In Shape knows how getting in shape and living a healthy lifestyle can be a trying process. We design nutrition and fitness programs for individuals and groups to help make that process easier. Our approach is to educate, encourage, and motivate the client to empower themselves, gain confidence, and change their lifestyle. Those, along with our comprehensive approach to wellness, distinguish Get You In Shape at the top tier of certified personal trainers and nutrition consultants in Dallas, TX and Fort Worth, TX. With a focus on a comprehensive approach, supportive encouragement, and being available to all of our clients, we assist and direct each of his clients to get in shape and stay healthy.
Founder of Get You In Shape, Brad Linder, has built an awesome team of dedicated personal trainers and fitness professionals to help carry out the values and mission of Get You In Shape. As a former professional basketball player, Brad utilized the knowledge attained from a Master's degree in Health, Kinesiology, and Sport Studies, to optimize my performance on the court. With an extensive background in fitness and nutrition, I naturally wanted to share this knowledge with others as I entered into the health and fitness field. I believe that each of us are given gifts to use and my gifts are in supporting clients to attain health and fitness goals. I hundreds of clients who would testify to the great results they've experienced.
We have found our fitness boot camp and the 24 Day Challenge are our two main programs that help people get results. We have pioneered a high intensity fitness boot camp in Dallas, TX andCoppell, TX, called the Get You in Shape Boot Camp, which has received rave reviews. The boot camp is very different from all the other boot camps out on the market. Our approach is helping make the process fun without yelling, making clients do what they can't do, and bring customer service to fitness and nutrition that clients have not gotten before. Each month, we analyze weight loss from the group, and create a forum for healthy support and camaraderie among the participants. Get You In Shape is located in Coppell where the boot camps are primarily held. Get You In Shape has had boot camp locations in Dallas, Richardson, Plano, Irving, and other Dallas Area locations . We also conducts corporate fitness and wellness along with health and wellness seminars for businesses, churches and other organizations throughout the Dallas area.
The second most popular service that Get You In Shape offers is the 24 Day Challenge. Get You In Shape is not all about selling fads and programs. We have found really two programs that have been proven to be effective and work. The Get You In Shape fitness program (our group fitness program or boot camp) and the 24 Day Challenge.  The 24 Day Challenge program incorporates exercise, a well-balanced diet, and nutritional products into an easy to follow program. There is NO cost for the professional consulting you will get.  The ONLY cost is for the Products nutritional supplements that are a part of the 24 Day Challenge. Their are group 24 Day Challenges and Get You In Shape can also get individuals started. We encourage most folks get some of your friends involved with you and make it a real Challenge as many people are motivated and encourage knowing other people are doing it with them. Get You In Shape has lead group 24 Day Challenge for Dallas corporations looking for a wellness contest.
Get You In Shape has a strong track record of helping clients, just like you, get incredible health and fitness results:
Beginner exercisers of all ages who are looking for a plan, a program, and a professional trainer that will help them reach their goals..
Intermediate and Advanced exercisers that are already in shape have come to us needing a new, dynamic, fun, and exciting program that jump-starts their new fitness goals…
Athletes who need to strengthen their core, need cardiovascular endurance, and need resistance training to help with their particular sport…
Shy clients, previously a little shy and timid, have learned to come out of their "shell" , have fun and enjoy life…
Men and Women of all ages, shapes, backgrounds, and histories, come to us to get her body-transforming, supportive, fun, and motivating help they need..
Please feel free to look around the website and sign up for our free reports. If you are in the Dallas and Coppell area, let us know how we can help you. We have free trial weeks of our fitness boot camp and free informational meeting about our 24 Day Challenge.
If you live close to or work close to Coppell, Irving, Valley Ranch, Las Colinas, Grapevine, Carrollton, Plano, Flower Mound, Dallas, Southlake, Lewisville and other Dallas area cities, Get You In Shape has both fitness program and nutrition programs for you.[/vc_column_text][/vc_column][vc_column width="1/3″][vc_column_text]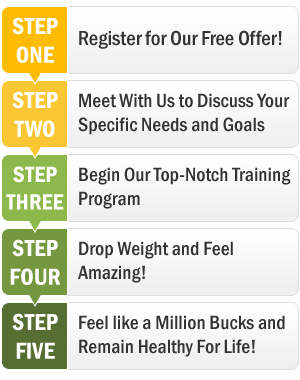 [/vc_column_text][vc_column_text]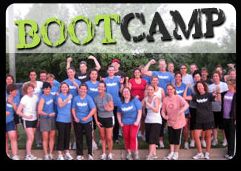 .[/vc_column_text][vc_column_text]

[/vc_column_text][vc_column_text]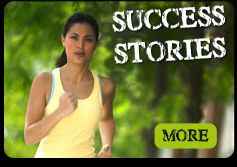 [/vc_column_text][vc_column_text]
[/vc_column_text][/vc_column][/vc_row]